Our 19th Annual Summer MFA Residency runs from July 5 to 14, 2023 in Vancouver. This year's optional summer residency offers an intensive eight days of programming to motivate and challenge our students' writing practice, while connecting students with faculty, guest authors, industry professionals, optional-residency and on-campus students.
---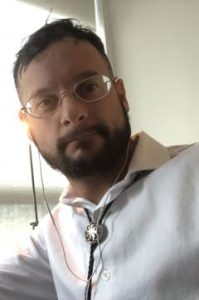 Nathan Adler is author of Wrist, and Ghost Lake (Kegedonce Press), and co-editor of Bawaajigan ~ Stories of Power (Exile Editions), he has an MFA in Creative Writing from UBC, a BFA from OCAD, and a BA (hons) from Trent, he is recipient of an Indigenous Voices Award, and a Hnatyshyn Reveal award, and teaches Creative Writing at Kwantlen University. He is Jewish and Anishinaabe, and a member of Lac des Mille Lacs First Nation.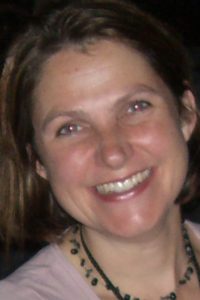 Anna Archer is a literary agent at Lucas Talent. She has been working on behalf of writers, directors and picture editors who work in film and television for over 15 years, representing her clients and their projects in the major entertainment industry centers in Canada and in Los Angeles. Her roster is a creative mix of established writers, story editors, picture editors and directors peppered with interesting and talented emerging writers. She is fortunate to work with some of the top creative people in Canada, working across all genres including live action drama, animation and documentary/lifestyle. Prior to moving to Vancouver, Anna worked in the publishing industry in London, England for approximately 10 years, where she was the Head of Audiobook Publishing for Penguin Books.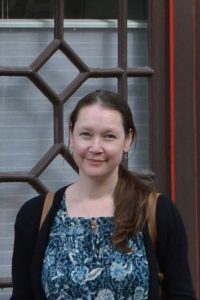 Tammy Armstrong writes both poetry and fiction. Her fifth poetry collection, Year of the Metal Rabbit (Gaspereau Press), won the inaugural Maxine Tynes Nova Scotia Poetry Award in 2021. Recent fiction has appeared in New England Review, The New Quarterly, Nimrod, and Pleiades. Her novel, Ursula, won the 2022 UBC/HarperCollins Best New Fiction Prize and will be published with HarperCollins Canada in 2024. She lives in southwest Nova Scotia.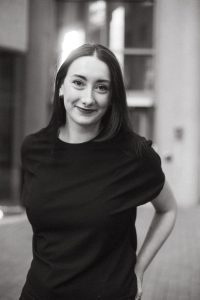 Kate Black is a high school English teacher and an alumna of the creative writing MFA program at UBC. Her essays have appeared in publications such as The Globe and Mail and The Walrus and she was selected as one of Canada's top emerging voices in non-fiction by the 2020 RBC Taylor Prize and the National Magazine Awards. Kate's first book, Big Mall, is forthcoming with Coach House in 2024.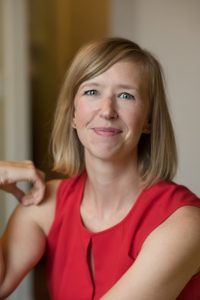 Mandy Len Catron is the author of How to Fall in Love with Anyone: A Memoir in Essays. The book was listed for the 2018 RCB Taylor Prize and the Kobo Emerging Writer Award. Her writing can be found in The New York Times, The Atlantic, The Guardian, The Rumpus, Catapult, and The Walrus among many others. Her essays and talks have been translated into over thirty languages. She is originally from Appalachian, Virginia.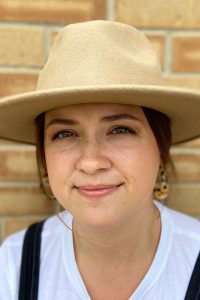 Molly Cross-Blanchard is a white and Métis poet born on Treaty 3, raised on Treaty 6, and living on unceded Musqueam, Squamish, and Tsleil-Waututh land. She teaches creative writing at Kwantlen Polytechnic University and her collection of poetry is called Exhibitionist (Coach House, 2021).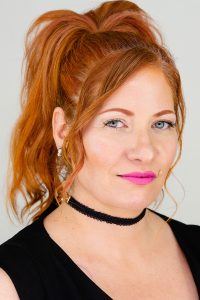 Amber Dawn is the author of five books—a memoir, two novels and two poetry collections—and the editor of three anthologies. Her body-of-work can be described as queer, weird, erotic, and keenly trauma- and community-informed. She teaches creative writing at Douglas College, as well as guest mentors at several lower-barrier creative spaces in the Downtown Eastside and other communities impacted by systemic oppression.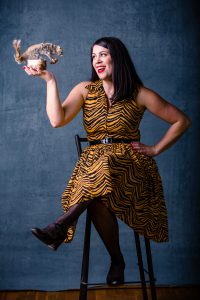 Dina Del Bucchia is the author of a short story collection, and four collections of poetry. She is co-host of the podcast, Can't Lit, and is the Artistic Director of the Real Vancouver Writers' Series. She is on the editorial board of the small press fine press. Her fifth poetry collection will be out in spring 2024.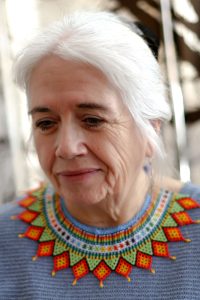 Michelle Good is a writer of Cree ancestry and a member of the Red Pheasant Cree Nation in Saskatchewan. After three decades of working with Indigenous communities and organizations, she obtained her law degree. She earned her MFA in creative writing at UBC while still practising law. Her novel, Five Little Indians, was nominated for the Writers' Trust Award for Fiction and the Scotiabank Giller Prize. It received the HarperCollins/UBC Prize for Best New Fiction, the Amazon First Novel Award, the Kobo Emerging Writer Prize and the Governor General's Award for Fiction. Five Little Indians was also chosen for Canada Reads 2022. Michelle Good's poems, short stories and essays have been published in magazines and anthologies across Canada.
Photo credit: Silken Sellinger Photography

Sara Graefe writes for the stage and screens large and small. She was a screenwriter-in-residence at the Canadian Film Centre in Toronto and has worked for many years as a screenwriter and story editor in the BC film industry. Highlights include a five-season stint in the writing room of Edgemont, CBC-TV's Gemini and Leo award-winning teen series, and her ongoing role as story editor for the Crazy8s short filmmaking challenge. She is also editor of the CNF collection Swelling with Pride: Queer Conception and Adoption Stories (Dagger Editions/Caitlin Press), selected for the 2020 Over the Rainbow Longlist by the American Library Association.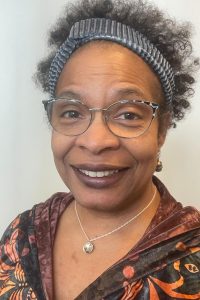 Nalo Hopkinson was born in Jamaica in 1960. She moved to Canada in 1977.  She was the 1997 recipient of the Warner Aspect First Novel Contest for Brown Girl in the Ring. She has published six novels, numerous short stories, and has written comics in DC's "Sandman" universe. She has received the Ontario Arts Council Foundation Award, the John W. Campbell and Locus Awards, the World Fantasy Award, Canada's Aurora Award, the Sunburst Award for Canadian Literature of the Fantastic, and the Octavia E. Butler Memorial Award. In 2020, Science Fiction Writers of America made her its 37th Damon Knight Memorial "Grand Master," a lifetime achievement award in recognition of her writing, teaching, and mentorship. She currently lives in Vancouver, Canada, where she is a professor in the School of Creative Writing at the University of British Columbia.
Photo credit: David Findlay, 2023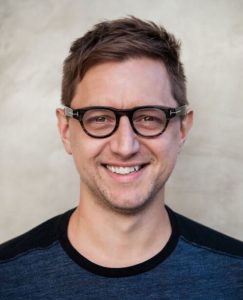 Zac Hug holds a BFA in Acting from NYU and an MFA in Creative Writing from UBC. Television credits include Drop Dead Diva, Shadowhunters, and wow, a LOT of Hallmark Christmas movies. Zac is the creator of the award-winning webseries These People and the Outfest short Lazy (Sunday). He teaches at UBC, UCLA Extension, and the Red Sea Film Festival. Zac lives in Los Angeles with his husband and an old man dog named Pickles.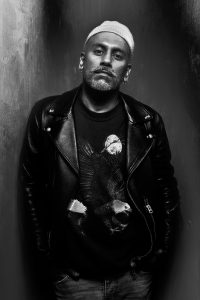 Tariq Hussain is a Juno nominated songwriter/recording artist known for his solo work and as a member of the Vancouver experimental rock group, Brasstronaut. He is a broadcaster and most recently the guest host for the popular CBC Radio music show, Afterdark. In addition to writing songs, Tariq writes about music and his essays on song craft have appeared in The Walrus. He teaches lyric forms at UBC's School of Creative Writing.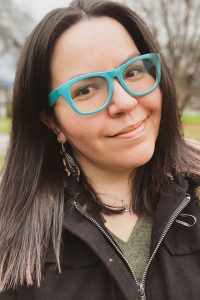 Shaelyn Johnston is an award-winning Ojibwe and Irish-Canadian writer from Vancouver, BC. She was a recipient of the Governor General's History Award for her short story, Anishinaabemowin, which she is adapting into a short film set to go into production this summer. She is also a 2023 Whistler Screenwriters Lab participant, sits on the board of the Gender Equity in Media Society (previously WIFT Vancouver), and recently completed her MFA in Creative Writing at UBC.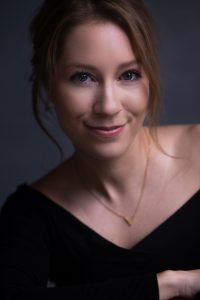 Ellen Keith is the author of two bestselling novels, The Dutch Wife and The Dutch Orphan. The Dutch Wife won the 2016 HarperCollinsPublishersLtd/UBC Prize for Best New Fiction. Ellen has an undergraduate degree in history with a focus on WWII/Holocaust Studies from the University of Alberta (2011), and an MFA in creative writing from the University of British Columbia (opt-res, 2016). She is originally from St. Albert, Canada, and currently lives in Amsterdam, the Netherlands.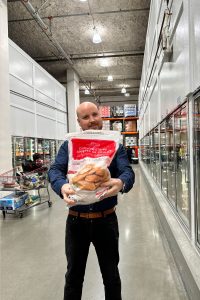 Conor Kerr is a Métis/Ukrainian writer, a UBC MFA summer residency alumni and an assistant professor of fiction at the University of Alberta. He is the author of the poetry collections An Explosion of Feathers and Old Gods, as well as the novel Avenue of Champions, which was shortlisted for the Amazon Canada First Novel Award, long-listed for the 2022 Giller Prize and won the 2022 ReLIT award. He has a forthcoming novel, Prairie Edge coming out April 2024.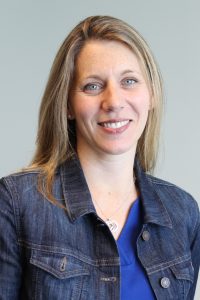 Jennifer Lambert is the Editor-in-Chief, overseeing the HarperCollins Canada editorial program and its editors. Jennifer acquires and edits a range of high‐quality, story‐driven fiction and select narrative non‐fiction and memoir. Acclaimed and bestselling authors she has worked with include Emily St. John Mandel, Jordan Tannahill, Heather O'Neill, the Honorable Jody Wilson‐Raybould, Uzma Jalaluddin, Jael Richardson, Deepti Kapoor, Prime Minister Justin Trudeau and Elliot Page. Her authors have been shortlisted for or won awards such as the Scotiabank Giller Prize, the Governor General's Awards for Fiction and Non‐Fiction, the National Book Award, the RBC Taylor Prize, the Women's Prize for Fiction, and many more. Jennifer works closely on the UBC/HarperCollins Prize for Best New Fiction and is former Chair of the Writers' Trust of Canada and sits on the Humber Creative Publishing Program Publishers' Advisory Council and the committee for the International Visitors Programme for the Toronto International Festival of Authors.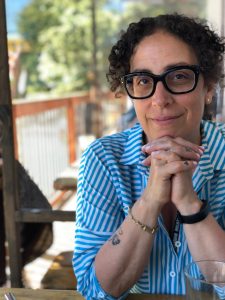 Sarah Leavitt is the author of the graphic memoir Tangles: A Story About Alzheimer's, My Mother, and Me (2010), which is currently in production as a feature-length animation, and the award-winning historical fiction comic Agnes, Murderess (2019). Her next book, Something Not Nothing, will be published in fall 2024. It's a collection of short comics about grief and loss following the death of her partner. Sarah is an assistant professor in the School of Creative Writing, where she has developed and taught undergraduate and graduate comics classes since 2012.
Rachel  Letofsky is an agent at CookeMcDermid. She specializes in children's literature (middle-grade and YA with some picture books), literary fiction, historical fiction, narrative-driven memoir and quirky non-fiction for adults. Her clients include National and International bestsellers, and nominees and winners for awards such as the Kirkus Prize, the Scotiabank Giller Prize, the Governor General's Awards, the Trillium awards, the OLA's Forest of Tree Awards, the BC Book Awards, CBC's Canada Reads, the Sunburst Award, the Canadian Jewish Literary award, the Lambda Literary Awards, and the Rogers Writers' Trust Awards. She frequently acts as a judge for writing competitions (including the UBC/HarperCollins Prize for best new fiction, for which she has acted as a judge since its inauguration), and travels throughout North America to writers' festivals and literary events.
A transplanted Canadian, Rachel moved to Oregon in 2017. When not travelling or reading, Rachel loves spending time with her family, cooking, gardening, planning for the upcoming alien/zombie invasion, and swimming in lakes and oceans as much as possible. Twitter @rachelletofsky.

Annabel Lyon published her first book, Oxygen, a collection of stories, in 2000. The Best Thing for You, a collection of three novellas, followed in 2004. She has written two books for children, All Season Edie (2009) and Encore Edie (2010).
Her first novel, The Golden Mean, was published in 2009 and won the Rogers Writers Trust Fiction Prize. Her second novel, The Sweet Girl, a companion to The Golden Mean, was published in fall 2012. Imagining Ancient Women, the text of her Henry Kreisel Memorial Lecture, was published the same year. She won the Engel-Findley award for a body of work in 2015. Her latest novel, Consent, was published in fall 2020.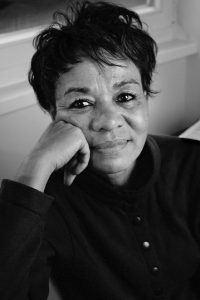 Tessa McWatt is the author of seven novels and two books for young people. Her fiction has been nominated for the Governor General's Award, the City of Toronto Book Awards, and the OCM Bocas Prize. She is one of the winners of the Eccles British Library Award 2018 for her first non-fiction book, Shame On Me: An Anatomy of Race and Belonging,which won the 2020 Bocas Prize for Non-Fiction and was shortlisted for the Hilary Weston Prize 2020 and the Governor General's Award for Non-Fiction. She co-edited, with Dionne Brand and Rabindranath Maharaj, Luminous Ink: Writers on Writing in Canada. Her latest novel, The Snow Line, was shortlisted for the Volcano Prize. She is also a librettist and Professor of Creative Writing at the University of East Anglia.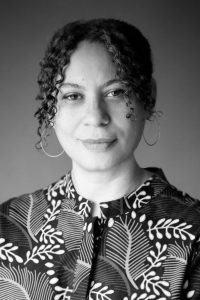 Cecily Nicholson is the author of four books and a past recipient of the Dorothy Livesay Poetry Prize and the Governor General's Literary Award for poetry. She is a forthcoming Holloway Lecturer in Poetry and Poetics at UC Berkeley and recently appointed Assistant Professor in Poetry at the School of Creative Writing at UBC.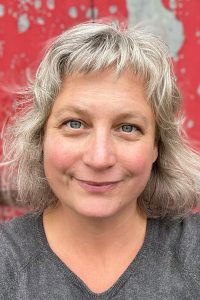 Emily Pohl-Weary's teen mystery How to Be Found will be published by Arsenal Pulp Press in fall 2023. The Witch's Circle, her dramatic retelling of a Baba Yaga folktale, can be streamed online via Odyssey Theatre. Previous books include Not Your Ordinary Wolf Girl (YA), Ghost Sick (poetry), and Better to Have Loved: The Life of Judith Merril (non-fiction). She teaches writing for young adults and speculative fiction at UBC. emilypohlweary.com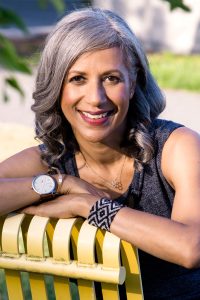 Renée Sarojini Saklikar is the author of five books, including the award-winning Children of Air India and Listening to the Bees. Her poetry, essays and short fiction have appeared in many literary magazines and anthologies, including Exile Editions, Chatelaine, The Capilano Review, and Pulp Literature. The latest volume of her epic fantasy in verse, Bramah's Quest, is forthcoming with Nightwood Editions in 2023. She was poet laureate for the City of Surrey 2015–2018 and serves on the boards of Event magazine, Meet the Presses collective, Surrey International Writers Conference and Poetry in Canada. Renée Sarojini teaches creative writing and editing at Kwantlen Polytechnic University and hosts Lunch Poems at SFU. Find out more https://thecanadaproject.wordpress.com/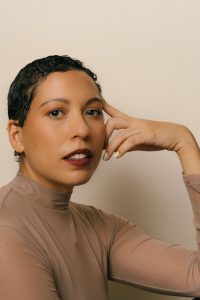 Jasmine Sealy is a Barbadian-Canadian writer. Her short stories have been shortlisted for the Commonwealth Short Story Prize, the CBC Short Story prize, and included in Best Canadian Stories. In 2022 she was one of the winners of the Writer's Trust McClelland & Stewart Journey Prize. In 2020 she won the HarperCollins/UBC Best New Fiction Prize for her debut novel, The Island of Forgetting, which went on to be published in 2022. It was shortlisted for the OCM Bocas Prize for Caribbean Literature, the Rakuten Kobo Emerging Writer Prize and it won the Amazon Canada First Novel Award. She lives in Vancouver.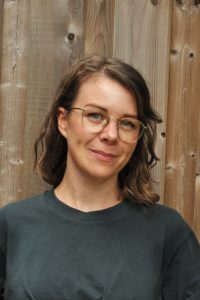 Suzannah Showler is the author of two collections of poetry and a book of cultural criticism. You can read her work in The New York Times Magazine, Harper's, Slate, Buzzfeed Reader, The Walrus, Maisonneuve, Hazlitt, The Los Angeles Review of Books, and elsewhere. Her first novel, Quality Time, came out with McClelland & Stewart this May.
---