Study with our faculty of internationally renowned, award-winning authors in a student-focused program that blends the best of traditional workshop and leading edge pedagogy.
Set in the stunning landscape of the Pacific Northwest, our literary cross-training approach offers opportunities in a broad range of genres including fiction, poetry, screenplay, podcasting, video game writing and graphic novel.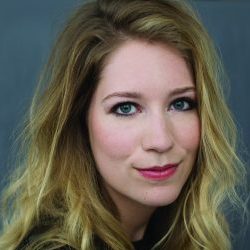 It was the reputation of UBC's Creative Writing program that convinced me to focus on an MFA. The faculty sounded wonderful, and I loved the idea of the optional-residency program, which would allow me to go ahead with my plans to move to Europe while still enjoying the benefits of a UBC education.
Ellen Keith
MFA in Creative Writing, bestselling author of The Dutch Wife