Two UBC Creative Writing alumni received medals at this year's National Magazine Awards.
Meaghan Rondeau received a silver medal in personal journalism for her piece, "Half Thing" published in The New Quarterly. Terence Young received a silver medal in poetry for his poem, "The Bear" in The New Quarterly.
Both Rondeau and Young graduated from UBC's Master of Fine Arts in Creative Writing.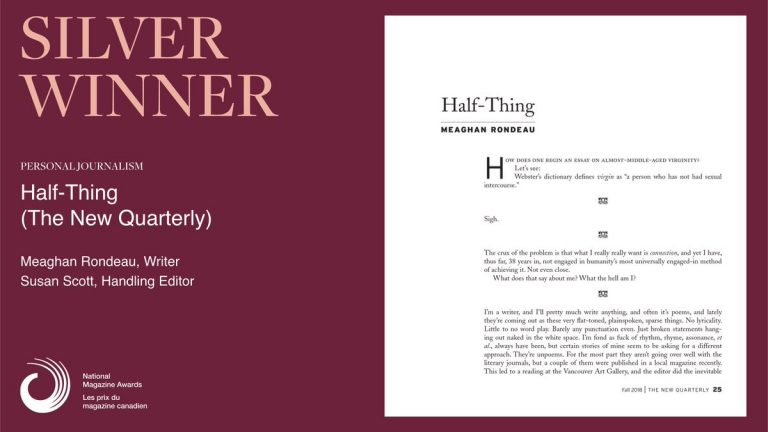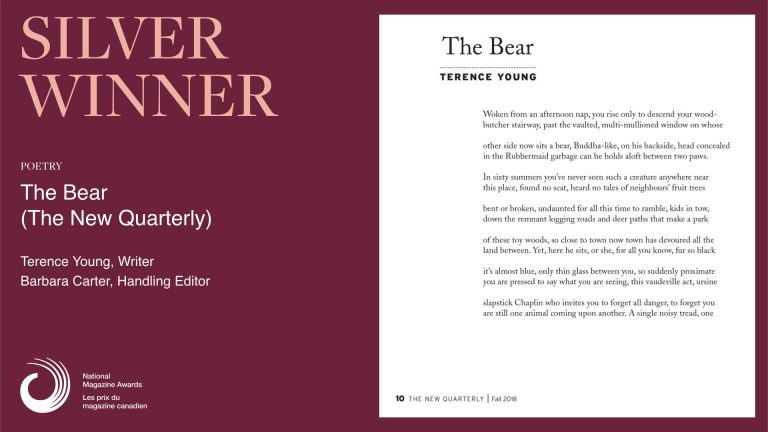 The National Media Award Foundation presents the National Magazine Awards annually to recognize journalists, photographers, illustrators and other professionals of the magazine press. The Foundation is a bilingual charity dedicated to promoting excellence in journalism and visual creation.
Rondeau and Young received medals under the "Writing and Visual Awards" category, which includes 17 creator-focused awards.
Each year, the National Magazine Awards program receives over 1,000 submissions from nearly 200 different Canadian magazines. Approximately 18% of the entries come from western Canada.