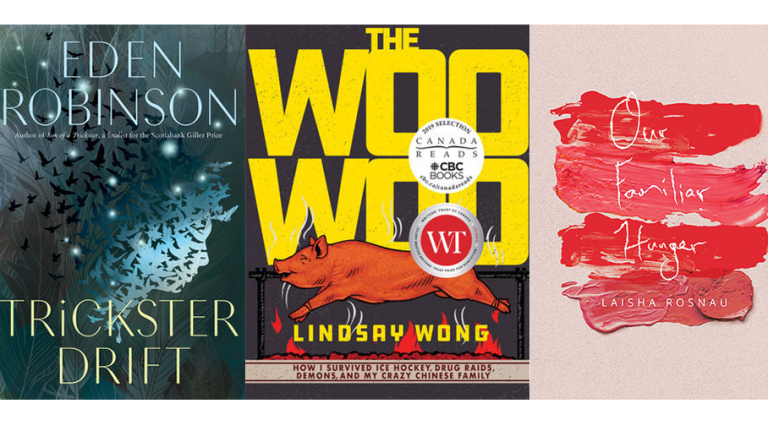 Congratulations to UBC Creative Writing alumni Eden Robinson, Lindsay Wong and Laisha Rosnau, all winners of the 2019 BC Book Prizes.
Eden Robinson, received the Ethel Wilson Fiction Prize for her novel, Trickster Drift.
Lindsay Wong, received the Hubert Evans Non-Fiction Prize for her book, The Woo Woo.
Laisha Rosnau, received the Dorothy Livesay Poetry Prize for her collection of poetry, Our Familiar Hunger.
The BC Book Prizes celebrate the achievements of writers and publishers in British Columbia.