UBC Creative Writing's New Shoots program celebrated the publication of its latest anthology of teen writing and art with a standing-room-only launch at the False Creek Community Centre on Granville Island. Eleven published teen writers read their writing to the jubilant crowd. Cake was served. Many proud parents and teachers took photos.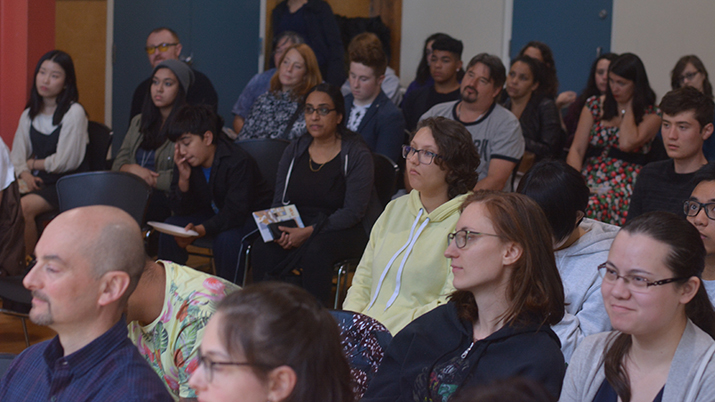 "This was such an amazing opportunity for me and my writing," said one teen writer who participated in the program.
Another participant shared: "New Shoots! What an incredible and important program for young writers. Thank you for supporting the revolutionists of this generation."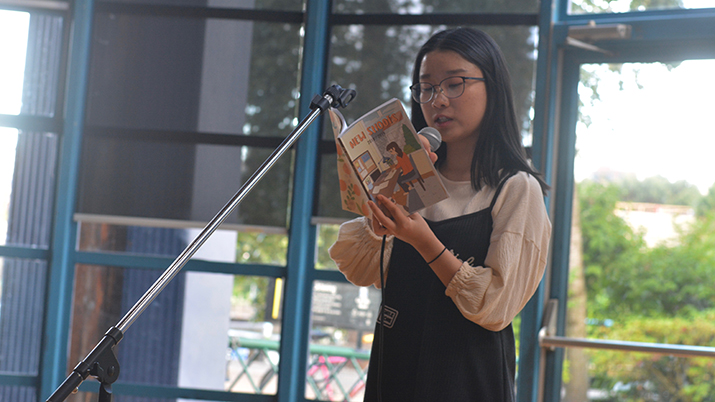 For 34 years, New Shoots has been sending MFA student mentors into Vancouver high schools to facilitate creative writing workshops tailored to the interests of the teen participants. This community arts program enables writers at different points in their development to learn from each other. It supports young writers who are exploring their creative potential through access to MFA students. In turn, the MFA mentors gain an opportunity to enrich their pedagogical and mentorship practices.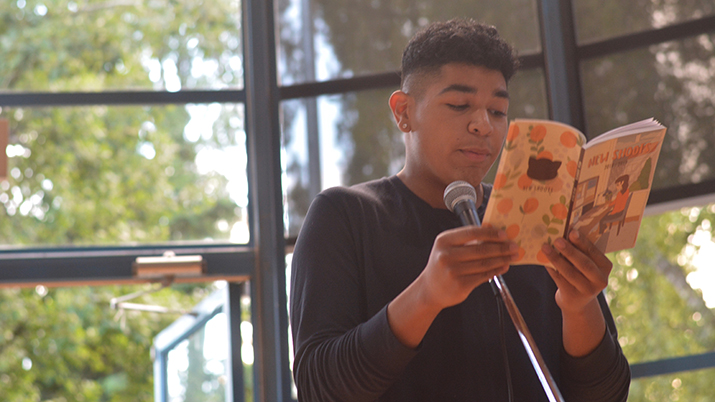 This year's launch was attended by teens, their families, local guest authors, Vancouver School Board teachers including Ian McLeod, long-time New Shoots teacher coordinator and English Department Head at David Thompson Secondary School, and New Shoots mentors.
Also on the evening's bill were local literary light Dina Del Bucchia (who teaches at UBC and was a New Shoots mentor herself) and Emily Pohl-Weary (UBC Creative Writing faculty and New Shoots faculty supervisor) as well as Master's students Danny Ramadan and Corey Liu. New Shoots Coordinator Laura Anne Harris hosted the launch.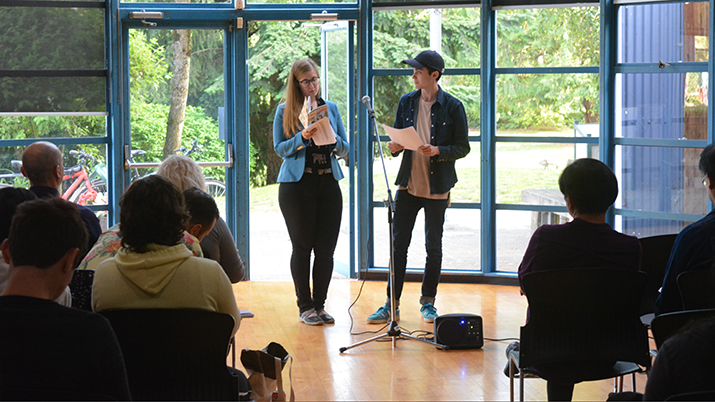 "We have some great plans for next year, including a partnership with the Vancouver Public Library and a pilot program in elementary schools, so stay tuned for year 35!" said Pohl-Weary.