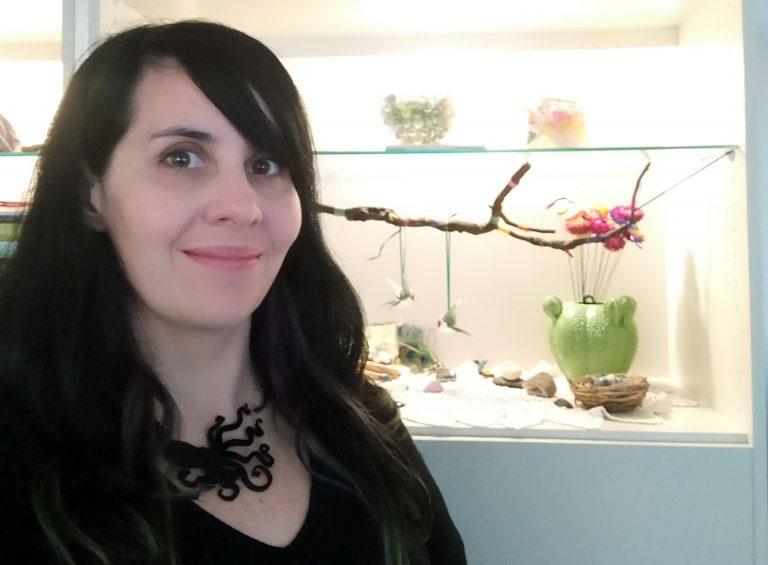 MFA student Roquela Fernandez has won a UBC Killam Graduate Teaching Assistant Award.
This recognition is presented each year to a small number of graduate students who have made outstanding contributions to teaching and learning at UBC. With over 2,000 teaching assistants working at the university, winning this award is a remarkable achievement.
"Receiving a Killam is a tremendous honour! I'm elated and grateful. It is deeply meaningful to me and my family. Also, in my heart, I share this honour with my amazing teaching and learning community for the love and labour they put into our brilliant discipline," says Fernandez.
Since starting as a teaching assistant in the Creative Writing Program in 2016, Fernandez has worked to create a welcoming classroom environment that encourages students' growth. She applies flexible teaching techniques, adjusting the dynamics within the classroom to suit her students and their learning goals.
"The pedagogical tradition I've grown from – both within academia and within my cultures – values storytelling as a method of knowledge sharing, warmth, curiosity and playfulness," says Fernandez.
"From my perspective, teaching, learning and storytelling are braided together, and when done well, are meaning making systems. I see the learning process as an experience whereby a person explores, solves problems, fails, tries again, succeeds and is fundamentally transformed through this experience."
Now as the Creative Writing Program's TA Coordinator, Fernandez works with graduate teaching assistants to optimize their abilities in the classroom. She demonstrates strong administrative, pedagogical and leadership skills in this role.
Fernandez has been invaluable to the Creative Writing Program's growth as a leader in creative writing programs who support graduate teaching assistants.