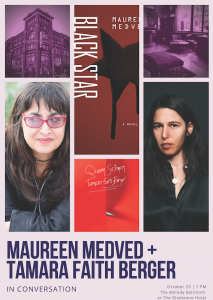 Faculty member Maureen Medved is on the road, promoting her fabulous new book "Black Star". She will be appearing at three literary events this month in Toronto and Montreal. Catch her in Toronto with MFA alumna Tamara Faith Berger on October 29th at the Gladstone Hotel at 7pm.
October 28th at The Junction in Toronto.
October 26th at Drawn & Quarterly in Montreal.
See the linked Facebook events for details and times.