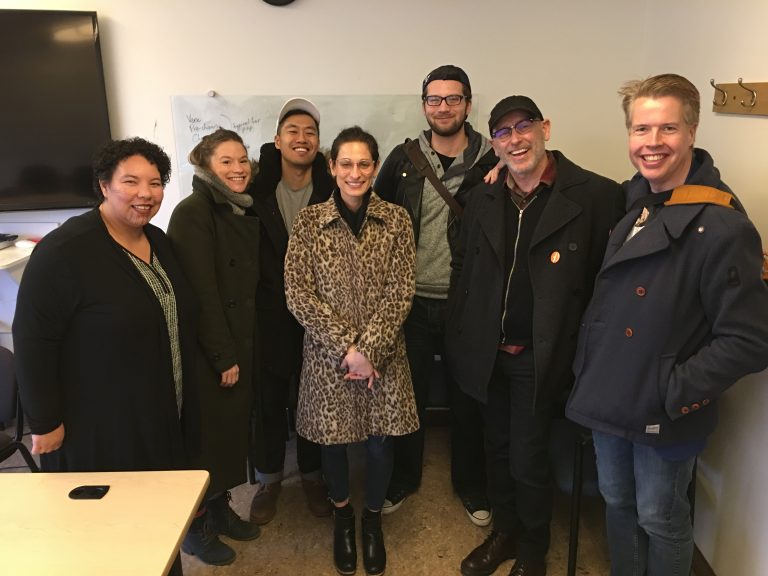 Creative Writing's graduate screenwriting class was delighted to welcome film producer Jennifer Monroe to talk about film production.
Jennifer is a UBC film graduate and is now the Executive Vice President of Development at LD Entertainment, an independent film, television and theatre production company. Founded in 2007 by veteran television and film executive Mickey Liddell, LD Entertainment has produced numerous award-winning films covering all genres.
Jennifer has worked alongside Mickey since 2001 on the WB television series EVERWOOD and JACK AND BOBBY and went on to make her producorial debut with the 2008 horror film, THE HAUNTING OF MOLLY HARTLEY. She has since been a producer on Joe Carnahan's critically acclaimed film THE GREY, starring Liam Neeson, IN SECRET, starring Jessica Lange, Oscar Isaac, and Elizabeth Olson and DISCONNECT starring Jason Bateman, Hope Davis and Alexander Skarsgard.
Jennifer also served as an executive producer on the 2017 Academy Award nominated film JACKIE, directed by Pablo Larrain and starring Natalie Portman as well as THE ZOOKEEPER'S WIFE, starring Jessica Chastain and Daniel Brühl which was released in March of 2017 by Focus Features.
More recently, Jennifer has developed and produced numerous projects including the Bleecker Street release, MEGAN LEAVEY, starring Kate Mara, Edie Falco, and Common, as well as JACOB'S LADDER, starring Michael Ealy and Jesse Williams, and FAST COLOR starring GuGu Mbatha-Raw, both which are currently in post production.
From left to right: Kavelina Torres, Rose Paine, Ryan Kim, Jennifer Monroe, Tommy PArtl, Paul Whittle, Andrew Dasselaar