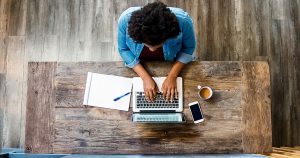 On May 11, President Santa J. Ono announced that the majority of UBC classes in term 1 (September to December 2020) will be offered online. Read the full announcement.
All Creative Writing courses in Term 1 will be completely online.
Instructors are currently working on how best to meet student needs, and determining whether online courses will be synchronous (i.e., "real time"), asynchronous, or a combination of the two. These details will be posted in the individual course notes in the online schedule as they become available.