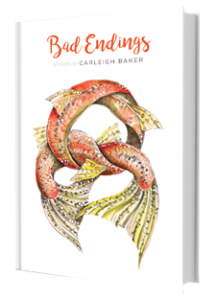 Congratulations to our students and alumni! The West Coast Book Prize Society announced the finalists for the 2018 BC Book Prizes. The BC Book Prizes, established in 1985, celebrate the achievements of British Columbia writers and publishers.
The seven Prizes are presented annually at the Lieutenant Governor's BC Book Prizes Gala in the spring, as well as a presentation to the winner of the Lieutenant Governor's Award for Literary Excellence.
The Prizes are administered and awarded by members of a non-profit society  who represent all facets of the publishing and writing community.
Winners will be announced on Friday, May 4, 2018
Here are our nominated students and alumni:
Ethel Wilson Fiction Prize
Eden Robinson (MFA)
Andrea Macpherson (MFA)
Sheila A. Egoff Children's Literature Prize
Anne Fleming (MFA)
Kallie George (MACL)
G.S. Prendergast (MFA)
Christie Harris Illustrated Children's Literature Prize
Nicola Campbell (MFA)
Bill Duthie Booksellers' Choice Award
Carleigh Baker (MFA Current)