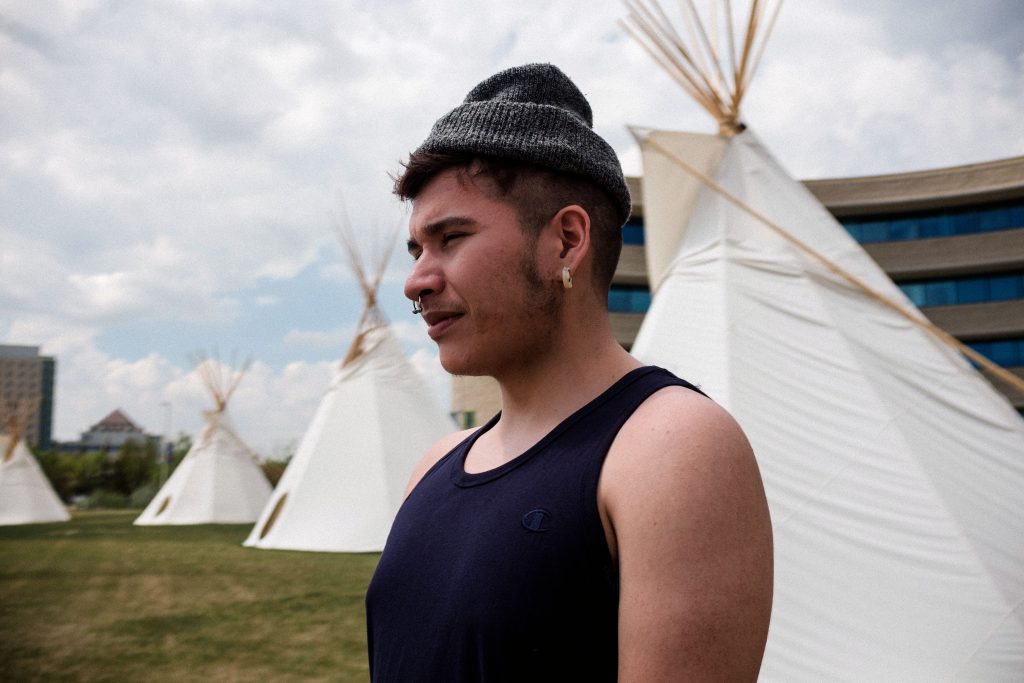 Award-winning poet Billy-Ray Belcourt will join UBC's Creative Writing Program as an Assistant Professor in Indigenous Creative Writing in January 2020. Belcourt is a writer and academic from the Driftpile Cree Nation.
According to the Edmonton Journal, "Belcourt, in a cutting, contemporary idiom, has made himself the freshest voice of his generation."
Belcourt debuted his first book of poems, This Wound is a World, in 2017 to national critical acclaim. He became the youngest winner ever of the Griffin Poetry Prize, received the Robert Kroetsch City of Edmonton Book Prize, and was given an Indigenous Voices Award for Most Significant Book of Poetry.
"Billy-Ray is one of the most exciting and innovative emerging talents in Canada. His work is changing the way we talk about writing, art-making and Indigeneity," says Alix Ohlin, associate professor and chair of UBC's Creative Writing Program.
"The Creative Writing Program is thrilled that he'll be joining our community, and we look forward to his contributions as a writer, scholar and teacher."
Belcourt is a PhD candidate and 2018 Pierre Elliott Trudeau Foundation Scholar in the Department of English and Film Studies at the University of Alberta. His doctoral project, "The Conspiracy of NDN Joy," is a creative-theoretical exploration of Indigenous identity, colonial violence and queerness.
In 2019, he received an Indspire Award in the First Nations Youth Category, the highest honour the Indigenous community bestows on its own leaders. His two forthcoming publications, NDN Coping Mechanisms: Notes from the Field (2019, House of Anansi Press) and A History of my Brief Body (2020, Hamish Hamilton), continue his study of the Indigenous experience.
"I am overjoyed to be joining the talented community of writers and teachers in the Creative Writing Program, and the larger network of Indigenous and socially engaged scholars at UBC," says Belcourt.
"In this new position, I will aim to contribute to the Indigenization and decolonization of creative writing curriculum, pedagogy and mentorship on campus."
Belcourt holds an M.St. in Women's Studies from the University of Oxford and Wadham College, and is a 2016 Rhodes Scholar. CBC named him one of the "ten young Canadians to watch" and a "writer to know" in 2018.
Photo credit: Tenille Campbell