We are very pleased to share with you the shortlist and the winner of the fifth HarperCollins/UBC Prize for Best New Fiction. The shortlist this year includes a set of powerful short stories, a gripping Vancouver-set thriller, and a moving story of the impact of residential schools.
The winner receives representation from CookeMcDermid and a negotiated publishing deal from HarperCollins Canada.  The shortlist writers will each have an editorial consultation with a senior member of the HarperCollins editorial team.
Winner: Michelle Good for Five Little Indians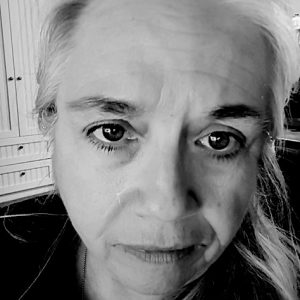 Michelle is of Cree ancestry and a descendent of the Battle River Cree and a member of the Red Pheasant Cree Nation. She has worked with indigenous organizations since she was a teenager and at forty decided to approach that work in a different way obtaining her law degree from UBC at 43. She has practiced law in the public and private sector since then. She Graduated from the Creative Writing MFA program at UBC in 2014. Her poetry, and short stories have appeared in W49, The Puritan and Gatherings. Her poem, Defying Gravity was selected for inclusion in Best Canadian Poetry In English in 2016 and then again for inclusion in Best of the Best Canadian Poetry, A Tenth Anniversary Edition. Most recently her essay, A Tradition Of Violence was selected for inclusion in a peer reviewed anthology out of the University of Alberta Press entitled Keetsahnak, Our Sisters: Walking with Murdered Indigenous Women, Girls and Two-Spirit Peoples.
SHORTLIST
Sarah Richards for China White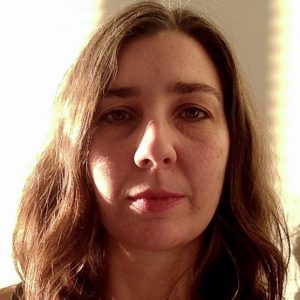 Sarah Richards' short stories, reviews, and interviews have appeared in carte blanche, prism international, The Puritan, Rusty Toque, Room Magazine,The Cardiff Review, The Danforth Review, Eclectica, Fox Adoption, and UNBUILD walls, and she has published non-fiction pieces with Lonely Planet and BBC.com, among others. She works as an English instructor at Langara College and a literacy mentor for inner-city kids in Vancouver's Downtown Eastside.
Katie Zdybel for Equipoise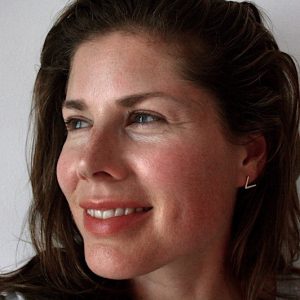 Katie Zdybel is the winner of the 2018 Peter Hinchcliffe Short Fiction Contest, the UBC Brissenden award for creative writing, and a two-time recipient of the Yukon Advanced Artist Award. She is published in The New Quarterly, PRISM International, and on CBC Canada Writes. She is currently at work on her first novel.