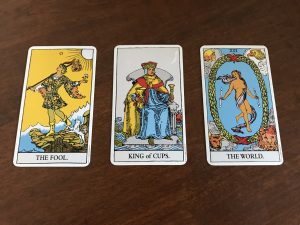 Sheryda Warrener is the author of two poetry collections, most recently Floating is Everything (Nightwood, 2015). Her work has been featured in a recent Believer art issue, and shortlisted for the Robert Kroetsch Award for Innovative Poetry, the Arc Magazine Poem of the Year, the Malahat Review Long Poem Prize, and selected as runner-up for Lemon Hound's inaugural poetry contest. In 2016, she became the director of the inaugural Artspeak Studio for Emerging Writers, where she mentors students who use language primarily as a material in visual art. She recently won the Thomas Mortan Memorial Prize run by the Puritan Magazine.
Amongst other classes, Sheryda runs the Advanced Writing of Poetry I for the MFA program and I was delighted to be her student this term. We often have prospective students inquire about how our workshops are run and I thought I would share my experience.
During our last class, a class in which we celebrated the term and the progress we made, after reading some of our work, we decided to draw three tarot cards collectively and were amazed how much these reflected the journey Sheryda took us on.
The first card, The Fool, represented the past and we thought back to the very first class, when we weren't quite sure what to expect. Some of us knew poetry well, but others had written very little or no poetry at all. We were all very much standing on a cliff, like The Fool, ready to leave what we knew behind, ready to develop as writers. We all had taken the plunge by signing up to her class, but we were looking towards the unknown, hoping to land on our feet.
The second card, The King of Cups, represented the present – where we had arrived after our work together during the term. We all had a portfolio of 8-10 poems, some of which had to be written through specific methods such as a writing experiment or a specific form. This served as a springboard to generate work for those who did not know where to start. It helped students to try new things.
We submitted for workshops multiple times, encouraged by her words:
'Don't worry if your work is not finished yet. You will still be revising it after the workshop.'
None of the workshops were the same. We started with a very classical workshop format and then moved to alternative formats such as generative workshops, the Oprah method and the descriptive workshop. Sheryda then ran a workshop for pieces which felt stagnant. We rewrote our own work in multiple ways, for example by changing the order of the lines or inserting new words from fellow poets – all things that made us look at our work with a different set of eyes. We then ran workshops in smaller groups, which helped in diving deeper into revision.
Throughout the term we had one assignment looming over our heads – the poetics essay. Apart from the poems and revisions we were generating, we had to spend time thinking about our poetry and our process. To support us, Sheryda ran a lecture on her process of writing a poem and invited a fellow poet, Anne Simpson, to run a session for us. Together we mapped out our work and dug deeper and deeper, finding associations we had missed.
Sheryda encouraged us to get active in the writer's community and we all had to do at least one thing that counted towards that. Some of us gave readings, other interviewed poets about their work or started poetry blogs or instagram accounts posting poems or poetry translations. I created a class chapbook with poems from all students.
The King of Cups represents rationality, the ability to see beyond the emotion, the exact skill that we acquired. We learnt to look at our work more objectively, to understand where the heat was and what we needed to do to draw it out.
So where did that leave us for the future? The third card we drew was The World. It is the last of the tarot deck and signifies the arrival at the end of the journey. The completion of a grand project exactly as intended. This certainly gave us hope for the future as the most significant thing we learnt in Sheryda's class is that it's worth putting in the hard work.
— By Olga Holin, MFA Candidate