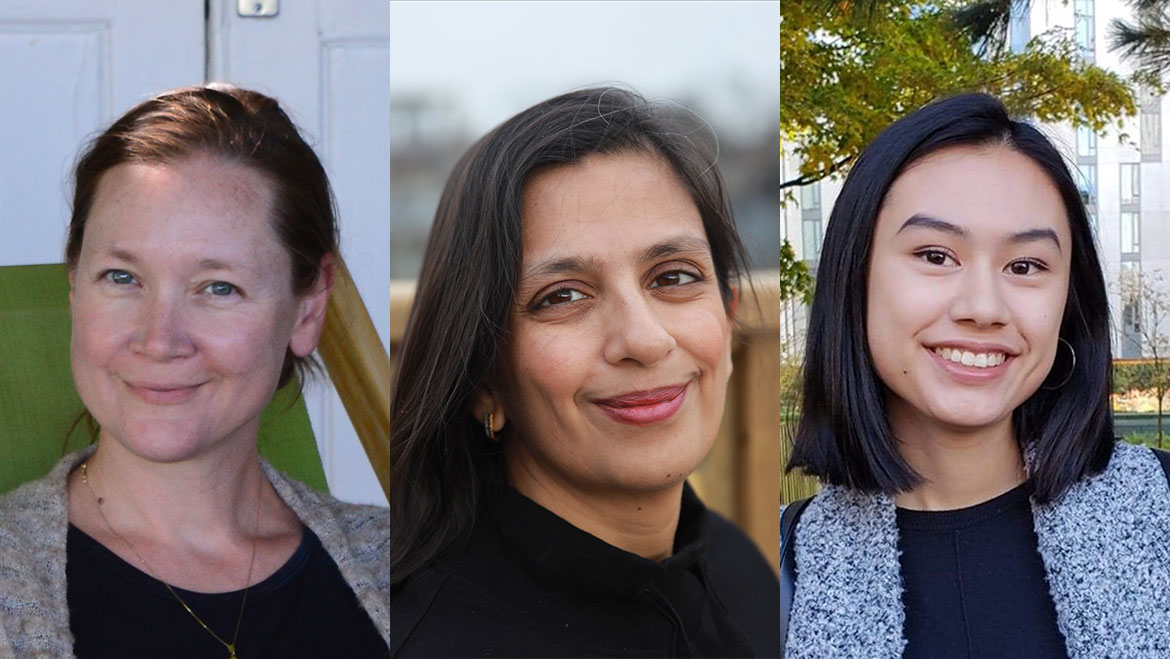 HarperCollinsPublishersLtd, the UBC School of Creative Writing and CookeMcDermid Literary Management are pleased to announce the shortlist for the 2022 HarperCollinsPublishersLtd/UBC Prize for Best New Fiction:
Tammy Armstrong for her adult novel URSULA

Sonal Champsee for her adult novel EVERYONE CAN'T BE WRONG

Tristan Hay Lee for her YA novel UNPLACEABLE
The winner, chosen by CookeMcDermid and the editorial team of HarperCollins, will be offered representation by CookeMcDermid and a standard contract to publish from HarperCollins, with a negotiated advance. The shortlisted authors will each have the opportunity to engage in an editorial discussion about their work with a HarperCollins editor.
The contest, now celebrating ten years since its inception, continues to attract submissions from UBC Creative Writing students and graduates. Paige Sisley, a literary agent at CookeMcDermid who has served on the HarperCollinsPublishersLtd/UBC Prize for Best New Fiction jury since its inception in 2013, said, "It is always such a joy and privilege to read the varied and high calibre work produced by graduates of UBC's Creative Writing BFA and MFA programs. Congratulations to 2022's deserving shortlisted authors, and many thanks to all who submitted their work for our consideration this year."
"Each year, the quality and variety of submissions never fails to impress us," says Janice Zawerbny, Executive Editor at HarperCollins Canada. "We are grateful to all the authors who took the time to submit their work to the competition. Congratulations to all three finalists on this year's tenth anniversary shortlist."
"We're thrilled to celebrate ten years of partnership with HarperCollins and CookeMcDermid," says Annabel Lyon, Director of the UBC School of Creative Writing. "This prize shines a much-needed spotlight on the literary superstars of tomorrow: our students."
The winner will be announced later this fall. The HarperCollinsPublishersLtd/UBC Prize for Best New Fiction is awarded bi-annually. The next opportunity will be in 2024.
---
About the Authors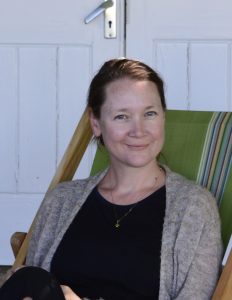 Tammy Armstrong's writing has appeared in literary journals in Canada, the United States, and Europe. She has published two novels: Translations: Aistreann (Coteau 2002), and Pye-Dogs (Oberon 2008). Translations: Aistreann which won the David Adams Richards Prize, was long listed for the Chapters/Robertson Davies Prize, adapted into an audio book for CNIB, and included as one of the best adult books for teenage readers by the University of Alberta and the University of Wisconsin libraries. She has also written five books of poetry, including Bogman's Music (Anvil Press, 2001), a finalist for the Governor General's Award.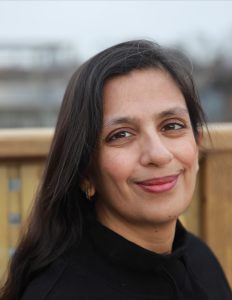 Sonal Champsee's short fiction and essays have been published in anthologies and magazines such as The New Quarterly, Ricepaper, and Today's Parent. She served on the PRISM International Editorial Board for five years, has had a play produced in Seattle, and is currently the lead instructor for the Sarah Selecky's Writing School. Sonal lives in Toronto and holds an MFA in Creative Writing from UBC.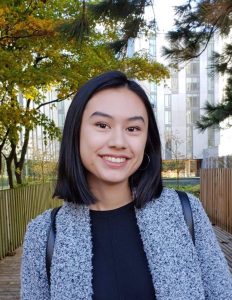 Tristan Hay Lee is a writer based in Toronto who comes from a mixed background of Japanese, Korean, and Scottish heritage. She received her BFA in Creative Writing from the University of British Columbia, where she was the recipient of numerous awards, including the Teresa Tenisci Memorial Prize. In addition to her work in prose fiction, she has written for various TV shows in the children's animation genre. Her maternal grandmother, Kazuko, was born in an internment camp in Kaslo, BC during the dispersal and dispossession of Japanese Canadians in WWII. Unplaceable is her first novel.