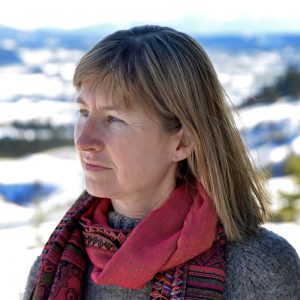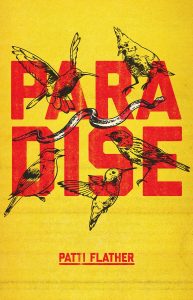 We're pleased to host a special group play reading to welcome visiting Canadian playwright, theatre artist and UBC Creative Writing alumna Patti Flather. Ms. Flather will read from her plays, including her recent poetic drama Paradise. She will be joined on stage by UBC-affiliated playwrights, including Creative Writing faculty members Bryan Wade and Sara Graefe and MFA playwriting students Liesl Lafferty (Creative Writing and Theatre) and Laura Anne Harris (Creative Writing).
Where: Dodson Room, IK Barber Learning Centre, UBC
When: Wednesday, October 24, 4 pm
Patti Flather is an international award-winning, published and produced writer of fiction, plays and screenplay,s living in Whitehorse, Yukon. Her play Paradise was published in 2017 with Playwrights Canada Press. Flather was a co-creator of the Gwaandak Theatre devised work Map of the Land, Map of the Stars, which toured the Yukon and nationally in 2017-2018. Flather's short fiction has been published in numerous literary journals.
Flather's other plays including Sixty Below and West Edmonton Mall have been produced across Canada and published; her play Where the River Meets the Sea won the 2005 Canadian National Playwriting Competition. Her CBC Radio Drama version of West Edmonton Mall was nominated for a Canadian Screenwriting Award, while her feature screenplay Kiss That Alaska Highway was a winner in the U.S.'s Moondance Film Festival and Toronto's Female Eye Festival. She has a Master of Fine Arts in Creative Writing from the University of British Columbia.
This reading is co-sponsored by the UBC Creative Writing Program and the Playwrights Guild of Canada through their PlayConnect program.