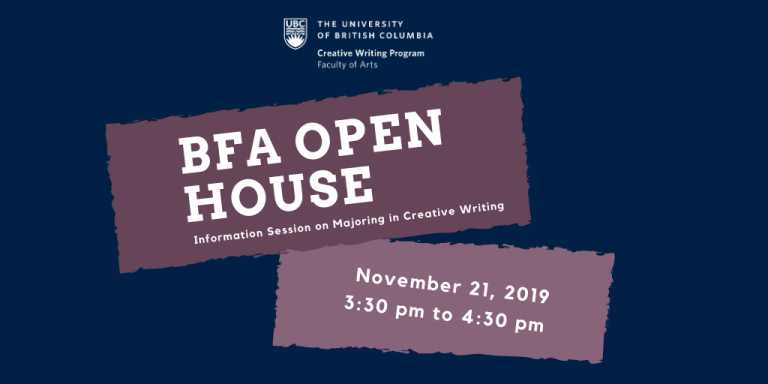 Do you have a passion for creative writing? Free your writing potential while developing a solid base of professional craft and skills by majoring in Creative Writing at UBC. Our program's unique structure gives budding writers the opportunity to receive mentorship from well-versed faculty while studying a variety of genres.
Learn more this Thursday, November 21 from 3:30 pm to 4:30 pm at the Dodson Room in the IK Barber Learning Centre (UBC Vancouver Campus). We'll explain our program requirements, how to apply and give tips for your portfolio.
Can't make it to campus? Check out our livestream on YouTube.
Send your questions in advance to crwr.undergrad@ubc.ca.