Winona Kent was born in London, England. She immigrated to Canada with her parents at age 3, and grew up in Regina, where she received her BA in English from the University of Regina. After settling in Vancouver, she graduated from UBC with an MFA in Creative Writing. More recently, she received her diploma in Writing for Screen and TV from Vancouver Film School.
Winona has been a temporary secretary, a travel agent and the Managing Editor of a literary magazine. Her writing breakthrough came many years ago when she won First Prize in the Flare Magazine Fiction Contest with her short story about an all-night radio newsman, Tower of Power. Her spy novel Skywatcher was a finalist in the Seal Books First Novel Competition, and was published in 1989 by Seal in Canada, and Bantam in the US. The sequel, The Cilla Rose Affair, was first published in 2001 and was reprinted as an e-book in 2011.
Her third novel, Cold Play, which takes place aboard a cruise ship in Alaska, was published in 2012.
Winona's fourth novel, Persistence of Memory, was published by Fable Press as an e-book and trade paperback in September 2013, and is the first in The Memory Books series featuring time-traveller Charlie Duran and her companion, Shaun Deeley.
All four of the above novels were re-issued by New York's Diversion Books in July 2015. The second novel in Winona's Memory Books series, In Loving Memory, will be published by Diversion Books in July 2016.
Winona currently lives in Burnaby and works as a Graduate Programs Assistant at the University of British Columbia.
---
Publications: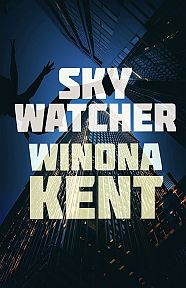 .