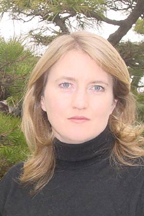 American Suzanne Kamata lives in the prefecture of Tokushima in Japan. She is the author of the novels Losing Kei, Gadget Girl: The Art of Being Invisible, and Screaming Divas, as well as the short story collection The Beautiful One Has Come. She has also edited three anthologies including Love You to Pieces: Creative Writers on Raising a Child with Special Needs. She is currently a lecturer at Tokushima University.
---
Website:http://www.suzannekamata.com
Publications:
http://www.realsimple.com/work-life/life-strategies/inspiration-motivation/at-home-in-japan
.