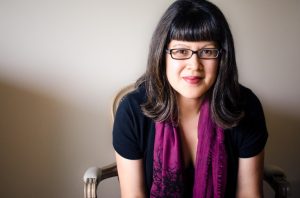 Hailed by The Toronto Star as a pure and fearless writer, Nancy Lee is the author of two books. Dead Girls, a collection of short stories, earned the VanCity Book Prize and was named book of the year by Now Magazine. The Age, a novel, garnered equal praise, described by the Globe and Mail as "a daring, ambitious and original novel whose atmosphere lingers long after the story ends." Nancy has judged numerous literary prizes. She served as Visiting Canadian Fellow at the University of East Anglia and as Writer-in-Residence for Historic Joy Kogawa House, the City of Richmond and the City of Vincennes, France. She has taught creative writing to students of all ages and backgrounds in Canada, the U.K. and France, and now holds the position of Assistant Professor in Creative Writing at the University of British Columbia.
---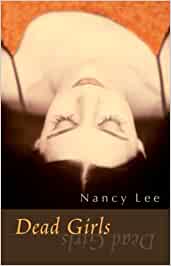 Infused with eroticism, poignancy, and insight that cuts to the bone, these stories lead us into a tipping world of emotional wagers, loss and discovery, power and impulse. A marriage is tested as a mother struggles to cope with the disappearance of her prostitute daughter. Two angry women in a minivan act out their frustrations as they rampage through the night. A pill-dependent nurse juggles neuroses, infatuation, and exhaustion while supervising a high school dance-a-thon. A quiet tattoo artist takes in a homeless woman, and stumbles upon the true nature of beauty, jealousy, and love. Written in taut, unflinching prose, these stories are edgy and dark, sharply observed and uniquely imagined. As provocative as it is brilliant, Dead Girls introduces Nancy Lee as an astonishing and original new literary talent.
---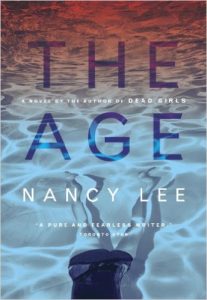 "The Age, Nancy Lee's electrifying debut novel, follows her celebrated story collection Dead Girls.
Set in Vancouver in 1984 as Soviet warships swarm the Atlantic, The Age tells the story of Gerry, a troubled teenager whose life is suddenly and strangely catapulted into adulthood.
Confronted by her mother's newest relationship, confusion about her father's abandonment, and anxieties about a looming nuclear incident, Gerry finds a kind of belonging with a group of misfits planning a subversive protest at the city's upcoming peace march, but her fascination with their leader and her struggle with sexual identity create a rift between Gerry and her best friend, Ian. Bolstered by her grandfather, an eccentric news anchor in the throes of a bitter divorce, Gerry tries to put herself at the centre of the group's violent plot. As the days leading up to the rally accelerate, Gerry finds herself escaping into a post-nuclear dystopia of her own creation. Her real life and fantasy life alternate until a collision of events and consequences forces her towards life or death decisions in both worlds.
At the heart of the novel is Gerry's combative yet tender relationship with the older Ian, as she both yearns for and rejects his protectiveness towards her until it's too late. Stubborn, tough, and unaware of her vulnerability until tragedy occurs, Gerry navigates a razor's edge of emotion and events.
The Age is at once a heartbreaking journey through adolescent recklessness and desire and a portrait of a generation shaped by nuclear anxiety. Bold, original, told with piercing observation, mordant wit, and the same fearlessness that earned Dead Girls international acclaim, its arrival confirms Nancy Lee as one of Canadian literature's most thrilling and compelling voices."
---