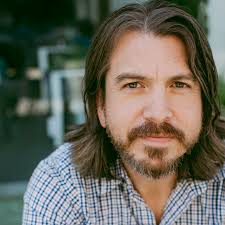 Brought up on Bainbridge Island, Washington, Justin left a marketing career in New York City to earn a joint MFA in Creative Writing & Theatre from UBC, choosing in part to its proximity to where his Squamish relatives live.
Justin's screenplay The Skins Game (in development, summer 2020) with Curiosity Pictures and Really Real Films, with Jessica Harmon to direct. The project was selected as participating project of 2019 Netflix-Banff Diversity of Voices Initiative, was a top-ten finalist for the 2019 Canadian Film Fest, and a 2018 Whistler Film Festival / Praxis Screenwriting Lab project, among many other selections.
His interdisciplinary play, So Damn Proud, selected for play development by Native Voices at the Autry Museum (LA) premieres in Vancouver in February 2021. Justin's pilot, Boundary Bay, has been presented in stage readings with scores of Indigenous actors across Canada through his involvement with Testify Indigenous Law and Arts Collective. LNG, a play version adapted from the Boundary Bay pilot, enjoyed a first draft workshop at University of California, San Diego, organized by professor Julie Burelle and her UCSD Indigenous Theatre classes in the spring of 2017. His newest play, The Traveler, is in development with the Vancouver theatre's Arts Club Emerging Playwrights Unit (2020).
An artist resident at Skwachàys Lodge in Vancouver, Justin has worked on theatre and film projects in LA, NYC, the Bay Area, Seattle, and Vancouver in a variety of capacities, since 1998. With a long history working for arts organizations and institutions, Justin was a teaching artist for Red Eagle Soaring Native Youth theatre, and the special appointee for the Bachelor of Performing Arts at Douglas College in 2019.
___________________________________________________________________________________
Follow Justin on Twitter