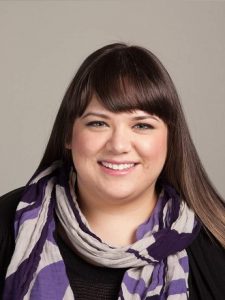 Francine Cunningham is an Aboriginal writer, artist and educator originally from Calgary, Alberta but who currently resides in Vancouver, British Columbia. Francine has a Master of Fine Arts degree in Creative Writing from The University of British Columbia. She also has a Bachelor of Arts in Theatre from UBC. She graduated from Keyano College in Fort McMurray, Alberta with a Visual and Performing Arts Diploma with conservatory style training in acting.
Francine received an award for a First Nations artist in 2015 from The First Peoples Cultural fund, was a participant in the 2014 Indigenous Writing Studio at the Banff Arts Centre and placed second in the 2014 Our Story: Aboriginal Arts and Stories contest. Francine's work has appeared as part of the 2015 Active Fiction Project in Vancouver, in Hamilton Arts and Letters, Echolocation Magazine, The Quilliad Magazine, Kimiwan Magazine, nineteenquestion.ca and The Ubyssey.
Francine is currently running creative writing and visual art workshops with the aim of helping students express their unique ideas and feelings surrounding issues of identity.
She is also working on her second novel, a collection of short stories and an adult picture book.
---
Publications
2015 The Quilliad Magazine, issue six. The Places In-Between (Short Story)
2015 Echolocation Magazine, A selection of two poems.
2015 The Puritan, Summer issue. Pornorama. (Short story).
2015 Active Fiction Project Vancouver. A chose your own adventure story on the streets of Vancouver. Slips (Short Story)
2015 Issue Eight, Hamilton Arts and Letters. A selection of four poems.
2014 Second place, Our Story: Aboriginal Arts and Writing Challenge.
---