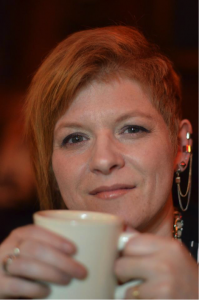 Diane Tucker was born in 1965 in Grace Hospital in Vancouver. and grew up in the southeast quadrant of the city, where from the age of pretty much nothing she would get up in front of people and perform. This continued unabated until she graduated from John Oliver Secondary School. She earned a B.F.A. in Creative Writing from UBC in 1987, after which she married Jim and spent several years as a library clerk until her daughter Elizabeth was born in 1990. She then devoted herself to mothering (son Joe was born in 1993) and writing.
Her first book of poems, God on His Haunches (Nightwood Editions, 1996) was shortlisted for the 1997 Gerald Lampert Memorial Award. Her second poetry book, Bright Scarves of Hours, was published by Palimpsest Press in 2007. Her poems have been published in numerous anthologies and in more than sixty journals in Canada and abroad. Her first novel, His Sweet Favour, was released by Thistledown Press in 2009.
Her most recent book of poems, Bonsai Love, was released by Harbour Publishing in 2014.
She has recently branched out into writing plays. Her first full-length play, Here Breaks the Heart: The Loves of Christina Rossetti, was produced in 2013 by Calgary's Fire Exit Theatre.
Diane has been leading writing workshops for many years and has curated several public reading series. She has also served on the executives of both the Burnaby Writers' Society and the League of Canadian Poets. She has done at least a hundred public readings of her own work.
Currently Diane is on the organizing committee of the Dead Poets Reading Series, a bimonthly excursion into the great works of deceased poets, held at the main branch of the Vancouver Public Library (www.deadpoetslive.com).
---
Publications
Books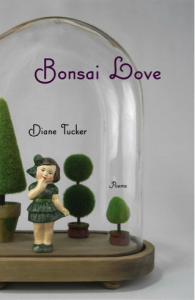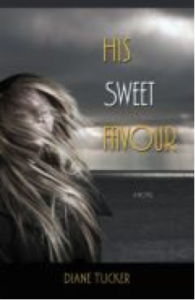 Sandgrain Leaf, poetry chapbook, The Alfred Gustav Press, 2010
Manna Days, self-published poetry chapbook, 2009
Bright Scarves of Hours, poems, Palimpsest Press, 2007, www.palimpsestpress.com
Love Along the Tongue, self-published poetry chapbook, Moth Press, 2001
God on His Haunches, poems, Nightwood Editions, 1996, www.nightwoodeditions.com
Anthologies:
Alive at the Center (Ooligan Press, 2013)
The Verse Map of Vancouver (Anvil Press, 2009)
Northern Lights: an anthology of Canadian Christian writing (Wiley, 2008)
In Our Own Words VII (MW Enterprises, 2007)
String to Bow (Leaf Press, 2005)
From This New World (Ten Dollar Words Publishing, 2003)
Line by Line (Ekstasis Editions, 2002)