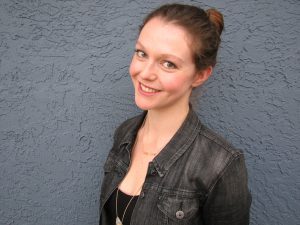 Chelsea Rooney is an author and teacher living in Vancouver. Her debut novel Pedal was published in 2014 by Caitlin Press and was nominated for the 2015 Amazon First Novel Award and the 2015 ReLit Novel Award. She hosts a monthly episode of The Storytelling Show on Vancouver Co-op Radio.
---
PEDAL
"Julia Hoop, a twenty-five-year-old counselling psych student, is working on her thesis, exploring an idea which makes her graduate supervisor squirm. She is conducting interview after interview with a group of women she affectionately calls the Molestas' women whose experience of childhood sexual abuse did not cause physical trauma. Julia is the expert, she claims, because she has the experience; her own father, Dirtbag, disappeared when she was eight leaving behind nothing but a legacy of addiction and violence.
When both her boyfriend and her graduate advisor break up with her on the same day, Julia leaves her city of Vancouver on a bicycle for a cross-Canada trip in search of her father, or so she tells people. Her unexpected travel partner is Smirks, a handsome athlete who also has a complicated history. Their travel days are marked by peaks of ecstatic physical exertion, and their nights by frustrated drinking and drugs. After an unsettling incident in rural Saskatchewan involving a trio of aggressive children, Julia wakes up in the morning to discover Smirks has disappeared. Everything, once again, falls apart.
Sometimes shocking in its candour, yet charmed with enigmatic characters, Pedal explores how we are shaped by accidents of timing, trauma and sex, brain chemistry and the landscape of our country, and challenges beliefs we hold dear about the nature of pedophilia, the essence of innocence and the idea that the past is something one runs from."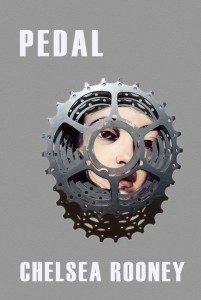 Globe and Mail article about Pedal
Buy Pedal at the Caitlin Press Website