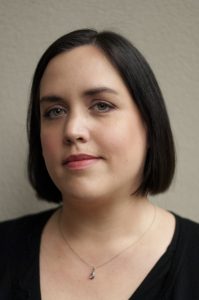 How did your time in the Creative Writing Program influence your work?
I produced a lot of work in Susan Juby's Writing for Children class during my MFA, and many of those beginning pieces have turned into book-length works that have gone on to be published novels for youth.
What's your latest published/performed work?
THE STONE OF SORROW (RUNECASTER BOOK ONE), April 7, 2020 from Orca Book Publishers. Young Adult Fantasy, the first in a three-book series.
What are your most recent awards?
Double or Nothing (forthcoming)–Junior Library Guild Gold Selection
Are you connected to any creative writing communities you'd like to mention (UBC alums, film and theatre communities, etc)?
CANSCAIP
SCBWI
Is there anything else about your writing career you'd like to share?
Brooke Carter is a Canadian novelist and poet and is the author of several books for teens, including the RUNECASTER fantasy series (THE STONE OF SORROW, THE SAGA OF LIES, and THE SISTERS OF WAR), as well as the contemporary young adult novels ANOTHER MISERABLE LOVE SONG, LEARNING SEVENTEEN, LUCKY BREAK, THE UNBROKEN HEARTS CLUB, and DOUBLE OR NOTHING.
Her poetry has appeared in EVENT and THE HUMBER LITERARY REVIEW and her debut chapbook, POCO LOCO, was published by Anstruther Press in 2016.
She has worked as a magazine editor, a freelance writer, an advertising copywriter, and a professor of marketing, communications, public relations writing, and creative writing at the college level.
She received her MFA from UBC in 2011.
Brooke Carter's Website: http://brookecarter.com