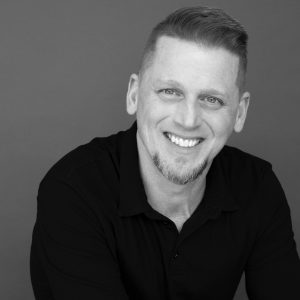 Brent is an award-winning writer who lives, works, and finds his voice in Hamilton, Ontario, Canada. He is the author of SAINTS, UNEXPECTED, a novel of urban magical realism, published by Invisible Publishing. The winner of the 2015 Bristol Short Story Prize, the 2015 Short Works Prize, and the 2016 Fiddlehead Best Fiction Prize, his work also appears or is forthcoming in The Fiddlehead, The Sycamore Review, Prairie Fire Magazine, The Prairie Journal, EVENT Magazine, The Dalhousie Review, The New Quarterly, The New Guard Literary Review, Litro Magazine, The Nottingham Review, and Urban Graffiti. He is a graduate of the Humber School for Writers, holds an MFA in creative writing from the University of British Columbia, and teaches creative writing at Redeemer University College.
How did your time in the Creative Writing Program influence your work?
I credit much of my writing success to the intensity of the program, which allowed me to focus my energy and time, produce a lot of work, and develop a stable writing routine.
I was also exposed to a wide range of wonderful writers, both faculty and students, many of whom I now call my friends.
What's your latest published/performed work?
BOY: a novel (Dundurn Press, September 2020)
NOTHING BUT LIFE: a novel (Dundurn Press, January 2021)
SAINTS, UNEXPECTED: a novel (Invisible Publishing, 2016)
e)
What are your most recent awards?
The Hamilton Public Library Freda Waldon Award for Fiction for "Those Days Just a Glimmer."
The Alvin A. Lee Award for Creative Non-Fiction for "#BecauseSocial."
The Lush Triumphant Literary Award for "Drift, Maybe Fall."
The Writer Magazine's "Our Darkest Hours" Prize for "Pieces of Echo."
The Fiddlehead Best Short Fiction Prize for "Skinks."
The Bristol Short Story Prize for "A Week on the Water."
The Short Works Prize for "Mum 2 Mum"
Are you connected to any creative writing communities you'd like to mention (UBC alums, film and theatre communities, etc)?
The Writers Union of Canada
---
Publications:
Saints, Unexpected, 2016
---