BFA students in Lecturer Sheryda Warrener's Hybrid Forms class celebrated the end of semester with an exhibition and reading from their final projects at UBC Library's Rare Books and Special Collections.
The exhibit's six ambitious, interactive works by Veronica Ciatsko, Aryn Davidson, Elana Mabrito, Bradley Peters, Emily Weldon and Rachel White are a culmination of their exploration of the relationship between form and content. The works examine themes of womanhood, grief and loss, familial relationships and sexism.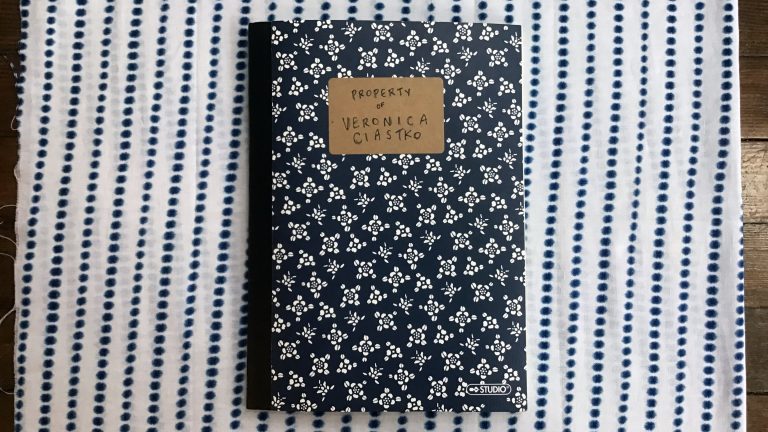 A series of fragments – recipes, dictionary definitions, lists, letters – make up the undercurrent of a woman's life (Veronica Ciatsko).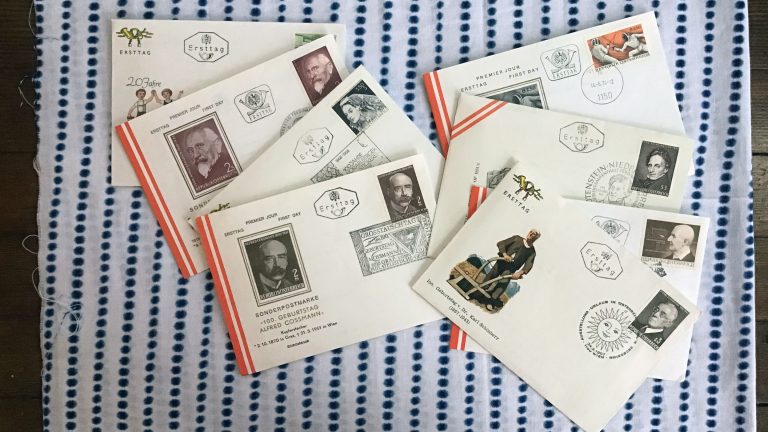 A correspondence between a young man and his grandfather, irrevocably altered by prison guards (Bradley Peters).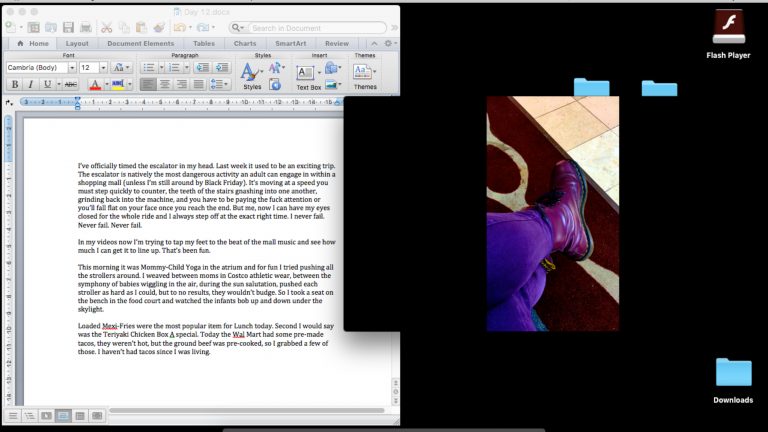 A dead woman, trapped in a mall, has access to only a laptop and an iPhone as recording devices (Emily Weldon).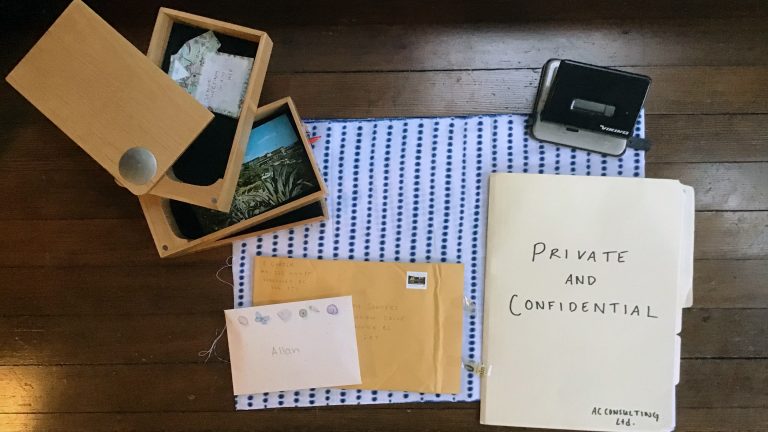 Office correspondence – emails, post cards, incident reports – reveal ongoing workplace sexism and nepotism in a mid-size local agency (Rachel White).
"The 'final gestures' – as the students called their work on display – were absolute magic to behold: opening envelopes to discover the redacted letters from a man in prison, diving into a narrative told from beyond the grave through the revealing internet search histories of its narrator, rearranging a text so that the poem unfolds across the page in multiple ways," says Heather Jessup, co-curator of Prudhomme Library Project.
"To make poetry tactile, to transform everyday observations and objects into striking narrative and lyric ventures – this collection of work is brilliant, and gutsy, and so much fun."
Participants in Hybrid Forms expand understandings of what writing can be and do when considered apart from traditional categories of genre. Taking an inquiry-based approached to learning, the students share in close readings, field trips, writing experiences and exploration of other disciplines to develop their final projects.