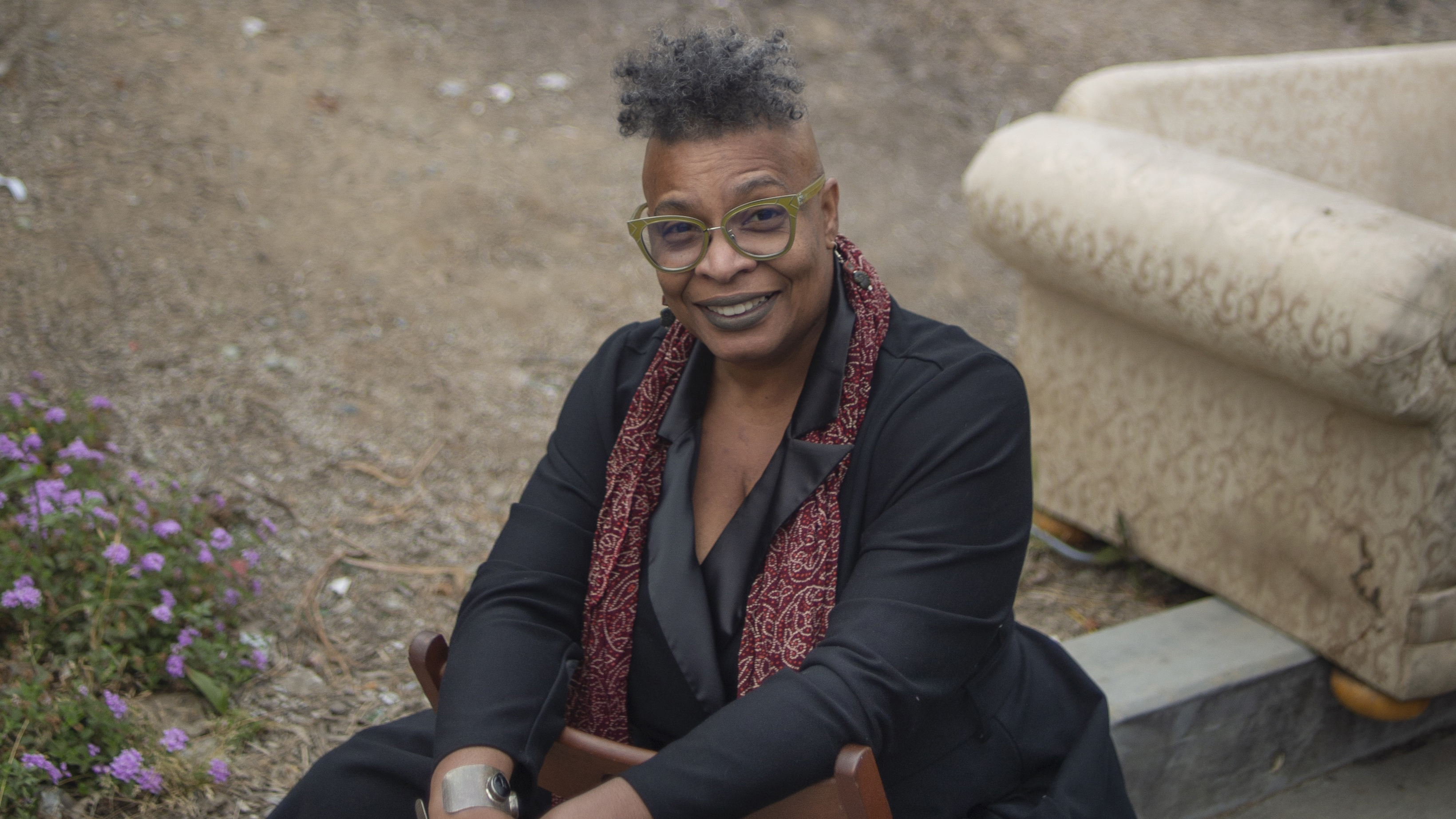 UBC Creative Writing is pleased to announce that Professor Nalo Hopkinson has been awarded a Creative Writing Fellowship by the National Endowment for the Arts. Recipients of this prestigious fellowship are selected based on artistic excellence with the intention of giving them the time and space to connect with readers, create and research.
In a personal statement, Hopkinson said, "[R]eceiving this recognition from the National Endowment for the Arts is for me a much appreciated acknowledgement that the value of my genre and my work can be perceived on a larger artistic stage. It's something I've always believed, but this fellowship tells me that I may be contributing in a small way to making some room at the table. I'm eager to share the new work the fellowship will enable."
Hopkinson was born in Jamaica, and spent the first 16 years of her life in Jamaica, Guyana, Trinidad and the US before her family moved to Canada. She writes science fiction and fantasy, exploring their potential for centering non-normative voices and experiences. Hopkinson has received multiple awards for her six novels and numerous short stories. Her first novel, Brown Girl in the Ring, won the Warner Aspect First Novel Contest in 1998. Most recently, Hopkinson received the Damon Knight Memorial Grand Master lifetime honour from Science Fiction Writers of America. She was the youngest person to receive the award, and first woman of African descent.
Hopkinson joined the School of Creative Writing as a professor in fall 2021. She teaches courses in speculative fiction, and is working to establish a centre for the Black Speculative Imagination.