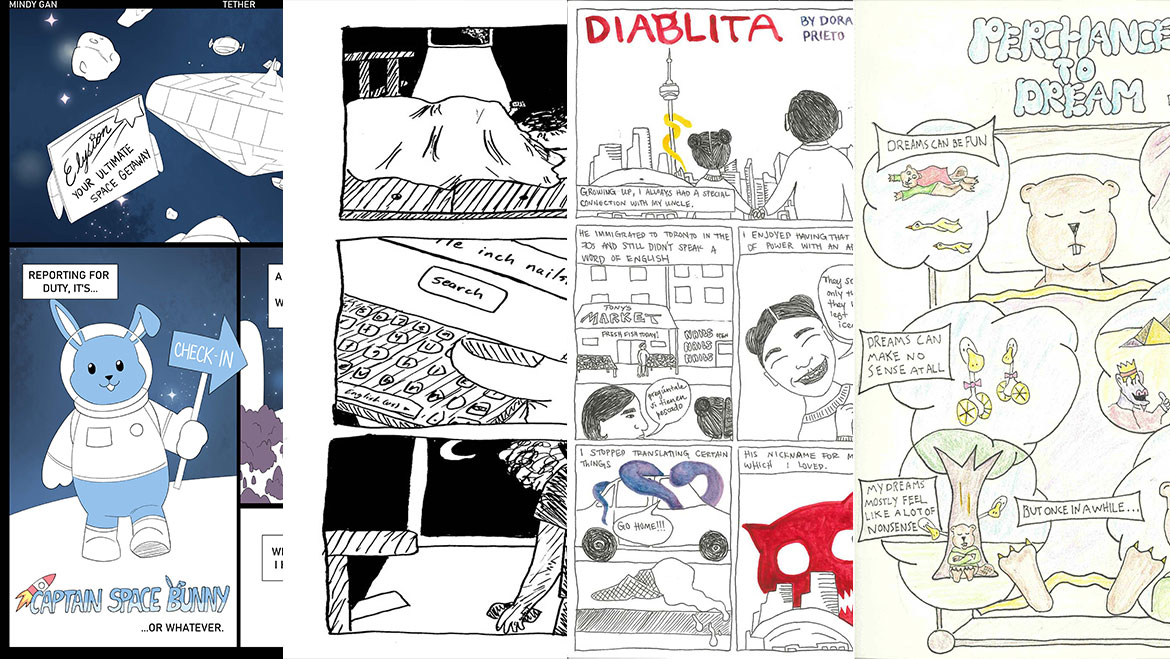 We've gathered a collection of final projects from students in our spring 2022 graduate-level Graphic Forms class (CRWR 508) to showcase some of the powerful stories our students have been telling with comics.
"The high calibre of these final projects is exciting and I think it's thanks to our school's emphasis on working in multiple genres," says Assistant Professor Sarah Leavitt, an award-winning comics author and illustrator.
"These cartoonists are also screenwriters and poets and novelists. They're combining those skills with what they've learned about comics – how to use grids, how text and image can play with each other, what colour can do and so on. It's impressive, especially given that most of the students have never made comics before."
---
Tether by Mindy Gan
Tether is about a rabbit in space and finding connection with someone (or something).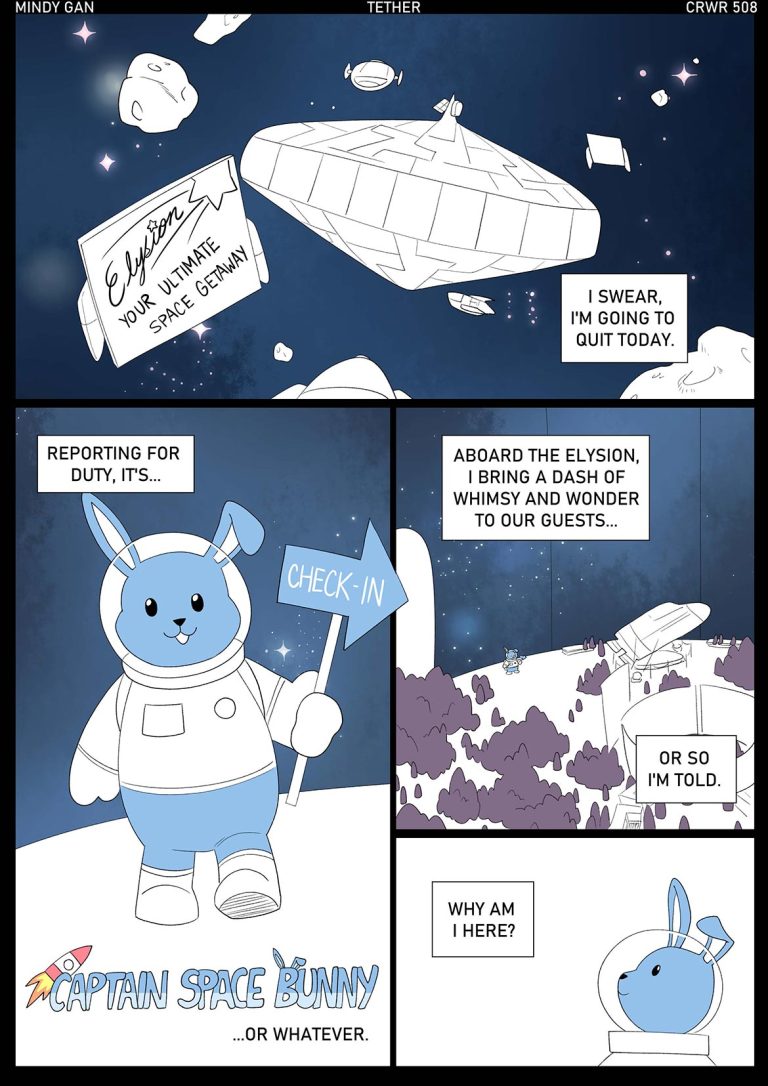 ---
Came Back Haunted by rj mcdaniel
Came Back Haunted is about listening to Nine Inch Nails and having a bad time.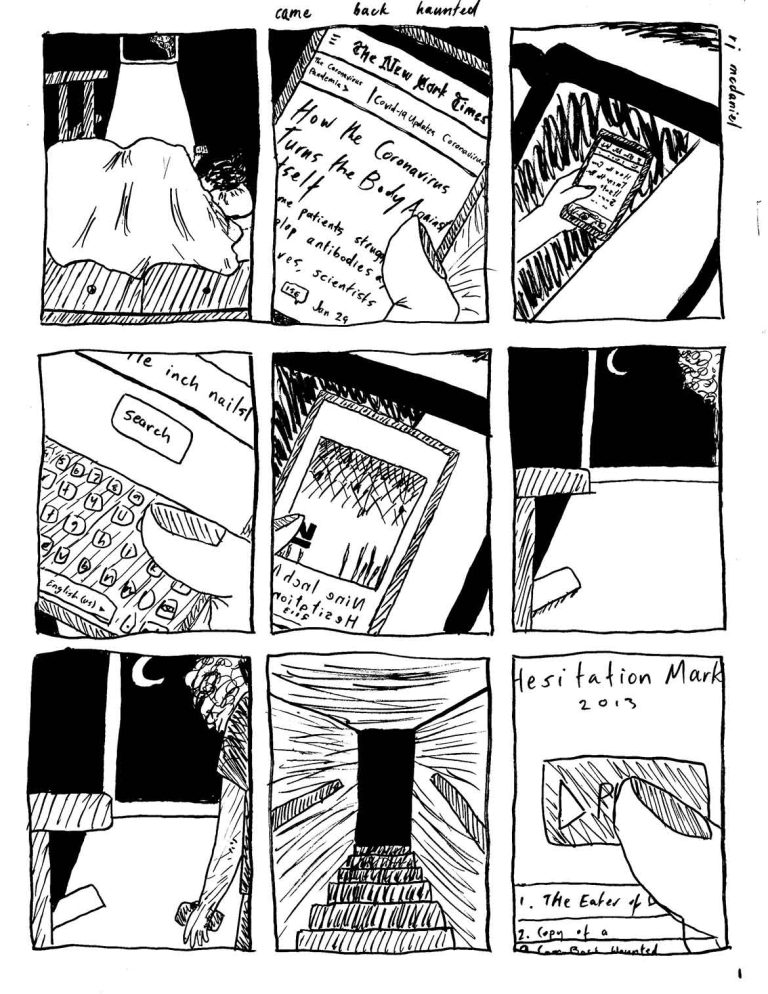 ---
Diablita by Dora Prieto
Diablita is a non-fiction comic detailing the relationship of a young girl and her immigrant uncle in Toronto. The comic is about joy, love, and how Diablita learns about power through language, health, and golfito (mini-golf).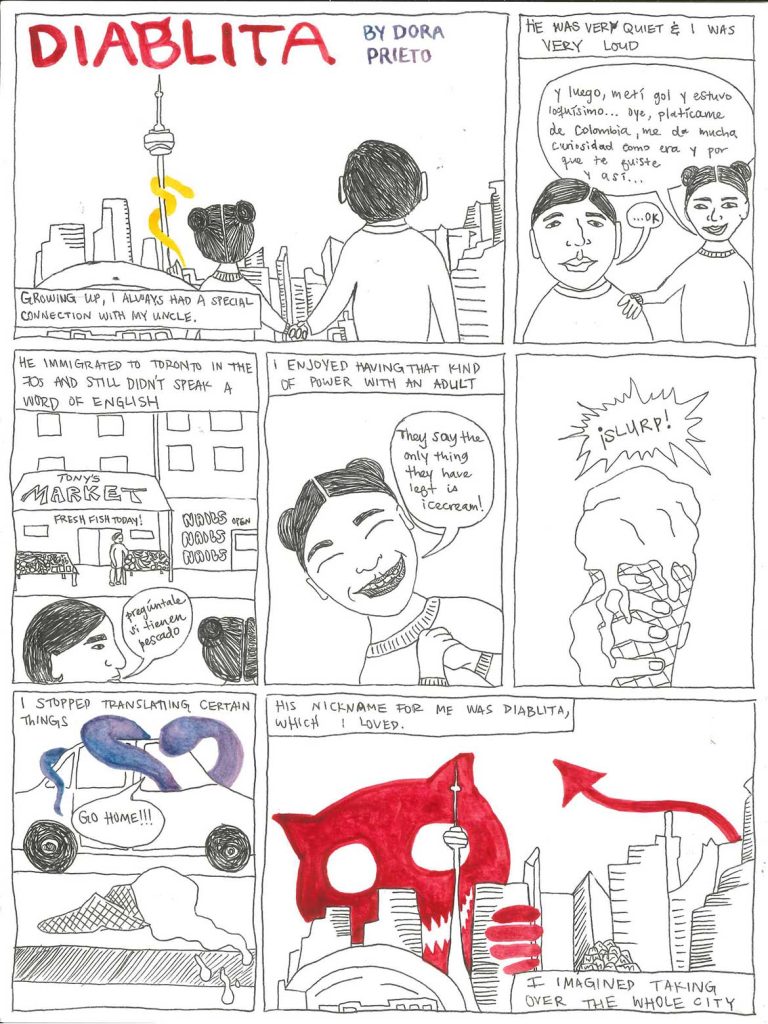 ---
Perchance to Dream by Paul Van Dyck
Paul Van Dyck has been thinking about his dad lately, who died when he was the age Paul is now. Perchance to Dream attempts to explore dark memories and long-term grief in humorous and hopefully helpful ways.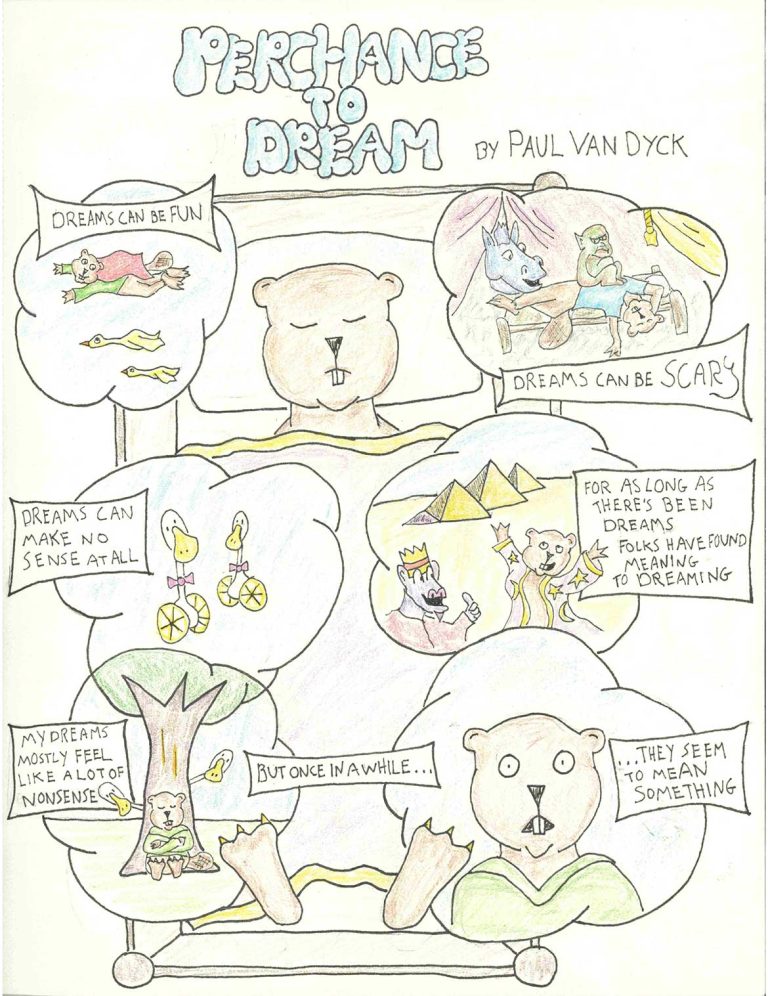 ---