Our 17thAnnual Summer MFA Residency runs from July 5 to 14, 2021 online. The Summer Residency offers students a chance to bolster their writing practice by connecting with a community of writers.

We're pleased to feature agents and authors across multiple genres with a diverse range of experiences at this year's summer residency.
---
Literary Agents
 Chelene Knight is the author of Braided Skin and the memoir Dear Current Occupant, winner of the 2018 Vancouver Book Award, and long-listed for the George Ryga Award for Social Awareness in Literature. Her essays have appeared in multiple Canadian and American literary journals, plus the Globe and Mail, the Walrus, and the Toronto Star. Her work is anthologized in Making Room, Love Me True, Sustenance, The Summer Book, and Black Writers Matter, winner of the 2020 Saskatchewan Book Award.
The Toronto Star called Knight, "one of the storytellers we need most right now." Knight was the previous managing editor at Room magazine, and the previous festival director for the Growing Room Festival in Vancouver. She is now CEO of her own literary studio, Breathing Space Creative, and she works as an associate literary agent with Transatlantic Agency. Chelene often gives talks about home, belonging and belief, inclusivity, and community building through authentic storytelling.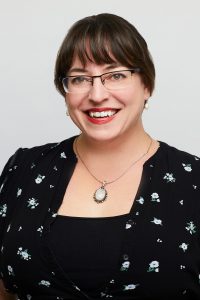 Rachel Letofsky joined The Cooke Agency in 2010, and is now a Literary Agent at CookeMcDermid Agency, specializing in children's literature (mostly middle-grade and YA with some picture books), and narrative driven non-fiction along with some literary fiction, historical fiction and quirky non-fiction for adults. Her clients include National and International bestsellers, as well as nominees and winners for awards such as the Governor General's Awards, the Kirkus Prize, the OLA's Forest of Tree Awards, the BC Book Awards, and the Scotiabank Giller Prize. You can learn more about her by following her on twitter @rachelletofsky, and visiting the CookeMcDermid Agency website.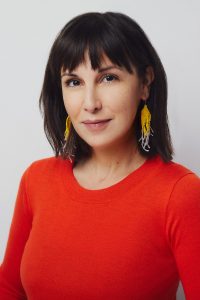 Stephanie Sinclair is of Cree, Ojibwe and settler descent. She represents literary and upmarket fiction and nonfiction that provokes conversation and strives to challenge the way we think, feel and live. Her list is curated with political leanings, and proudly includes writers of award-winning fiction and nonfiction including Journey Prize winner Sharon Bala, Griffin Prize winner Billy Ray Belcourt, Joshua Whitehead, Lee Maracle and Harriet Alida Lye. Writers on her roster have been nominated for the Governor General's Award, Scotiabank Giller Prize, Hilary Weston Writers' Trust Prize for Nonfiction, LAMBDA Awards, The Toronto Book Award and many others.
Stephanie spent 7 years agenting with the Transatlantic Literary Agency, where in addition to working on her own list, she managed several translation programs. Stephanie is a graduate of the publishing program at Ryerson University, creative writing program at the Humber School for Writers and the Randolph Academy for the Performing Arts. For many years, authors, journalists and theatre writers have benefited from Stephanie's uniquely attuned and effective advice in her work as an award-nominated freelance editor. She is actively growing her list. 
---
Guest Authors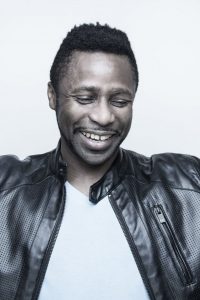 Antonio Michael Downing grew up in southern Trinidad, Northern Ontario, Brooklyn, and Kitchener. He is a musician, writer, and activist based in Toronto. His 2010 debut novel, Molasses (Blaurock Press), was a critical success. His memoir SAGA BOY was published by Penguin Random House in January 2021 to wide acclaim. He performs and composes music as John Orpheus.
francesca ekwuyasi is a writer and multidisciplinary artist from Lagos, Nigeria. Her work explores themes of faith, family, queerness, consumption, loneliness, and belonging. Her debut novel Butter Honey Pig Bread (Arsenal Pulp Press 2020) was longlisted for the Giller Prize and is a contender for CBC 2021 Canada Reads. Her short story Ọrun is Heaven was longlisted for the 2019 Journey Prize.
As a filmmaker, francesca created short documentary titled Black + Belonging which screened at the Halifax Black Film Festival, Festival International du Film Black de Montréal, and Toronto Black Film Festival. You may find some of her writing in Winter Tangerine Review, Brittle Paper, Transition Magazine, the Malahat Review, Visual Art News, Vol. 1 Brooklyn,GUTS magazine, and elsewhere.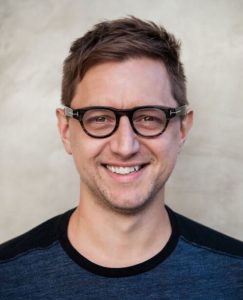 Zac Hug is a television writer, playwright, essayist, and is a graduate of NYU's Tisch School of the Arts (BFA, Acting) and of University of British Columbia (MFA, Creative Writing). Zac's plays have been produced at the New York Fringe Festival, and the Williamstown Theater Festival workshop. His essay "Whatever It Is" appeared in Event Magazine in 2015. Television credits include Drop Dead Diva, Shadowhunters: The Mortal Instruments, and Hallmark movies Road to Christmas, Matching Hearts, and the Christmas in Evergreen series. His webseries These People (thesepeople.tv), earned a 2015 Best Writing for a Comedy Indie Series Award with co-writer Jim Rash, with whom he also co-wrote and co-starred in the Outfest short film Lazy (Sunday).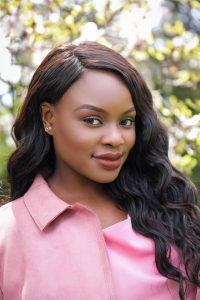 Jane Abieyuwa Igharo was born in Nigeria and immigrated to Canada at the age of twelve. She has a journalism degree from the University of Toronto and works as a communications specialist in Ontario, Canada.She writes about strong, audacious, beautifully flawed Nigerian women much like the ones in her life. Her debut novel, Ties That Tether was released by Berkley (Penguin Random House) in September 2020, and her forthcoming novel, The Sweetest Remedy will be released in September 2021.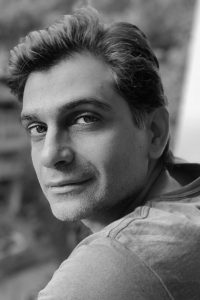 Anosh Irani's novel, The Parcel, was a finalist for the Governor General's Literary Award, the Rogers Writers' Trust Fiction Prize, and the Ethel Wilson Fiction Prize. It was listed as one of the best books of the year by the Globe and Mail, the Quill and Quire, the National Post, The Walrus, and CBC Books. His play, Bombay Black, won five Dora Mavor Moore Awards, including for Outstanding New Play. His anthology, The Bombay Plays: The Matka King & Bombay Black and The Men in White were both finalists for the Governor General's Literary Award for Drama. His latest book, Translated from the Gibberish, was released by Knopf in 2019. His one man show, Buffoon, won the 2020 Dora Mavor Moore Award for Outstanding New Play.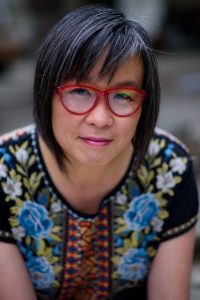 Larissa Lai has written eight books, including Salt Fish Girl, The Tiger Flu, and Iron Goddess of Mercy, just released by Arsenal Pulp Press. Recipient of the Jim Duggins Mid-Career Novelist's Prize, the Lambda Literary Award, the Astraea Award, and finalist for the Dorothy Livesay Poetry Prize, the Books in Canada First Novel Award and seven more, she's been involved in cultural organizing, experimental poetry and speculative fiction communities since the late 1980s. She feels at home in both Vancouver and Calgary, and holds a Canada Research Chair at the University of Calgary where she directs The Insurgent Architects' House for Creative Writing.  
 Amanda Leduc is the author of the novel THE CENTAUR'S WIFE (Random House Canada, 2021) and the non-fiction book DISFIGURED: ON FAIRY TALES, DISABILITY, AND MAKING SPACE (Coach House Books, 2020), as well as the novel THE MIRACLES OF ORDINARY MEN (ECW Press, 2013). She has cerebral palsy and lives in Hamilton, Ontario, where she serves as the Communications Coordinator for the Festival of Literary Diversity (FOLD), Canada's first festival for diverse authors and stories.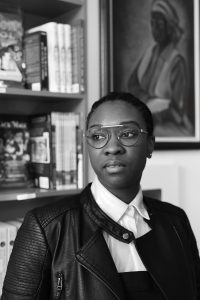 Canisia Lubrin is a writer, critic, editor and teacher. Her new book, The Dyzgraphxst (M&S, 2020), appeared notably in The New York Times, Quill & Quire, Jewish Currents, Humber Literary Review, CBC and elsewhere. Lubrin's international publications include translations of her work into four languages. Her writing has been recognized by, among others, the Toronto Book Award, Journey Prize, Gerald Lampert, Pat Lowther, and the Writers Trust. Voodoo Hypothesis (Buckrider Books, 2017) was published to wide acclaim, and named a CBC Best Book. Find her work in Poetry, Brick, Poetry London, Poets.org and elsewhere. She was 2019 Writer-in-Residence at Queen's university and currently teaches creative writing at the University of Toronto's SCS, and OCAD University. Her fiction debut, Code Noir, is forthcoming from Knopf Canada.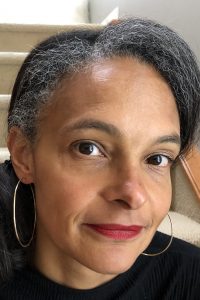 Suzette Mayr is the author of five novels including Monoceros, which was awarded the ReLit Award, the W. O. Mitchell Award, and was longlisted for the Scotiabank Giller Prize. Her most recent novel is Dr. Edith Vane and the Hares of Crawley Hall. She teaches Creative Writing at the University of Calgary.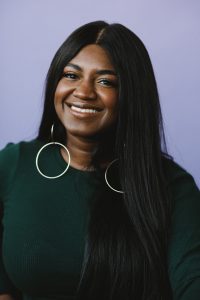 Born in Congo-Kinshasa, Téa Mutonji is a poet and fiction writer. Her debut collection, Shut Up You're Pretty, is the first title from Vivek Shraya's imprint, VS. Books. It was shortlisted for the Rogers Writers' Trust Fiction Prize (2019) and won the Edmund White Debut Fiction Award (2020) and the Trillium Book Award (2020). Mutonji lives and writes in Toronto.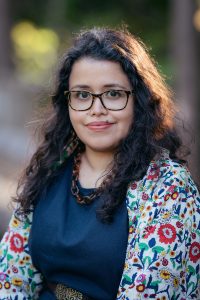 Silvia Moreno-Garcia is the bestselling author of the novels Mexican Gothic, Gods of Jade and Shadow, Certain Dark Things, Untamed Shore, and a bunch of other books. She has also edited several anthologies, including the World Fantasy Award-winning She Walks in Shadows (a.k.a. Cthulhu's Daughters).
 Christopher B. Patterson (Ph.D., U of Washington) is an award-winning author and scholar in the Social Justice Institute at the University of British Columbia. He writes fiction under his matrilineal name Kawika Guillermo, and his debut novel, Stamped: an anti-travel novel, won the 2020 Association for Asian American Studies Book Award for Creative Prose. His second novel, All Flowers Bloom, a queer speculative romp through histories and futures, was published by Westphalia Press in March 2020. He has published over forty short stories, which have appeared in The Cimarron Review, Feminist Studies, The Hawai'i Pacific Review, and other venues. His two academic books, Transitive Culturesand Open World Empire, consider discourses of creativity and politicized aesthetics in literature and digital media. In 2013, he founded the podcast New Books in Asian American Studies where he is a current co-host, and in 2020 he became the Managing Editor for decomp journal.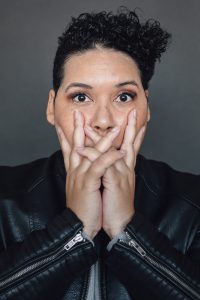 C.L. Polk (they/them) wrote the Kingston Cycle, beginning with the World Fantasy Award winning novel Witchmark. Their standalone novel, The Midnight Bargain, was a national Canadian bestseller. They have been a film extra, a costermonger, and identified lepidoptera before settling down to write fantasy novels. Mx. Polk lives near the Bow River in Calgary, Alberta, in a tiny apartment with too many books and a yarn stash that could last a decade.